New Wedding Manicure Design ideas For Brides 2017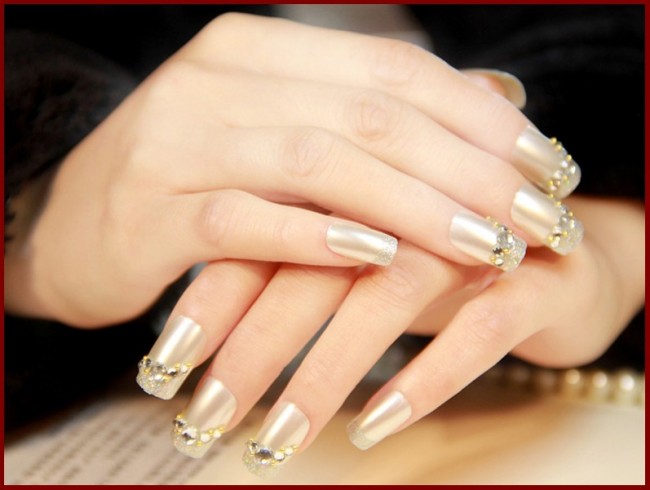 Selecting  right wedding nail art design is as much important as your wedding dress, wedding hairstyle and eye makeup. Here are classic and elegant wedding manicure designs for brides 2017 . Alluringly manicured fingernails are an amazing way to give a complete touch to your wedding look. Every bride spend months selecting the perfect wedding dress, trying different hairstyles and makeup but often neglect bridal nail design for the big day. Choosing perfect bridal nail art design depends on various factors such as your dress color. As a bride you have many options for nail designs, I hope these 2013 bridal nail art ideas will inspire you. Also see latest toe nail art ideas.
Nude nails
If you want to tone down your look go for nude nails because they are classy while still being fashionable. However select the right color according to your skin tone.
Acrylic nails
These nails are thick, hard and durable artificial nails. That you can apply on your natural nails, you can adjust these nails according to your choice and different designs can be easily drawn on these nails. You can also click this link to see nail art trends.
French manicure
French nail art designs are the classic choice for brides, whether simple or embellished are guaranteed to be eye catching.