Two Most Popular Bag Trends For Summer 2017
Bags are the most important accessory and must be according to the new fashion trends that why  I am writing about Three most popular bag trends for summer 2017. Bags are of significant importance in women's life due to their practical usage. Every woman from a Hollywood celebrity to a housewife carry handbag because typically bags contain everything a woman may need all the day long. For instance, when you are going to attend a party, wedding ceremony or going out for shopping and job  you can carry a handbag with you to put such things in your bag as cell phone, notebook, pen, tissues, makeup kit, keys, credit cards, lipsticks or other necessary things you want take with you. A bag has major two functions functionality, stylish look and very honestly a status symbol as well. After reading articles about different fashion trends I found these most popular trends.
Two Most Popular Bag Trends For Summer 2017
Mini bags
As the temperature is rising every thing is getting small. Clothes are shrinking because of feeling light and all the designers are developing small versions of bags. So miniature bags are the greatest trend this summer. You can go for, Balenciaga mini city bag, Louis Vuitton Alama BB bag, Reed Krakoff tote, Parada Saffiano tote, Valentino rocksttud mini tote etc.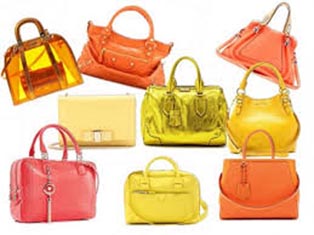 Clutches
Clutches  are evergreen and for this season are best because you can hold them in hand, can tie with your wrist and can wear on your shoulders as well. Clutches of different shapes and textures have been introduced by many designers in fashion weeks. Metallic clutches, animal printed clutches, floral clutches and clutches embelished with rocksttuds, sequins, fringes, mettalic chains, and beads are more popular. Victoria Bechkam, Fendi, Etro, Ralph Lauren, Viktor and Rolf and various other brands are  famous for clutches.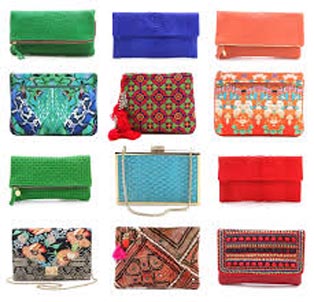 Latest Fashion Trends: