Latest Eight Winter Shoes Trends 2017 For Ladies
Find the latest winter shoes trends 2017 and latest winter shoes collection below. As the winter has arrived, with foggy mornings, cloudy sky, as the weather is changed so clothing, accessories, and winter shoes trends 2017 have also been changed or transformed. The cold weather with short days and long nights are signaling us to follow new winter/fall styles and trends.Shoes are very important part of our lives during winter designers pair different shoe styles (fur, animal prints, wedges, leather shoes, clogs, stilettos, peep-toe pumps, long ankle boots, over the thigh boots ) with functionality (warmth and coziness).Now in this post I will discuss latest winter shoes trends for 2017, because shoes play a significant role in enhancing your personality and express your status, image and taste as well.
Winter shoes color trends 2017
Deep and dark colors are the mantra for the winter fall 2017.Deep berry shades, bright and glowing purple, different tones of blue. Black is always a classic color that you can wear in any party or at any event.Brown colored shoes go with any color of dress, but before shopping shoes check your wardrobe to see your dress colors.
You may also read this related post before shopping shoes.
Latest Eight Winter Shoes Trends 2017 For Ladies
We all have replaced our wardrobes with warm winter clothes instead of summer clothing,    along with changing weather brings different new fashion trends. Winter/fall footwear trends offer endless choices to fashion conscious/aware girls and ladies, here are Latest winter shoe trend 2017
Over the knee boots
Velvet shoes
Ankle boots
Stilettos
Wedges
Animal printed shoes
Fur shoes
Clogs
Over the knee boots
Go trendy this season with over the knee designer boots, these are perfect for fall/winter save from harsh weather with an element of comfort. Wear these shoes with skirts, and tops having shorter hems, go for black, brown and nude over the knee boots to add style and glamour.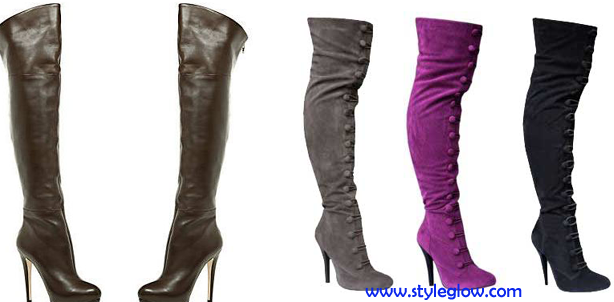 Velvet shoes
A pair of versatile velvet shoes makes you gorgeous and increase your personality.These shoes come in a variety of colors and forms.Velvet shoes are now again coming back this season as many celebrities are seen wearing these shoes. Popular shoes brands like Gucci, Puma, Addidas, Nike are making velvet shoes with high heels and flats.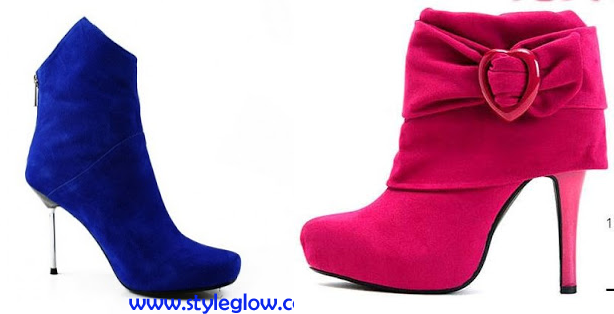 Ankle boots
Ankle boots are perfect for fall/winter you can wear them with any dress, jeans, leggings, tights, long and short skirts, Capris. These come with different embellishments (studied, buckle). Ankle boots are a classic choice for fashion conscious ladies this winter.

Stilettos
Stilettos are back in this year replacing  platforms. Being a lady you want to look glamorous then you need to be aware to new trends that expresses style then go for mystically perfect high heel stiletto shoes. Stiletto style shoes are one of the classic styles in the fashion industry that compliment any type of dressing.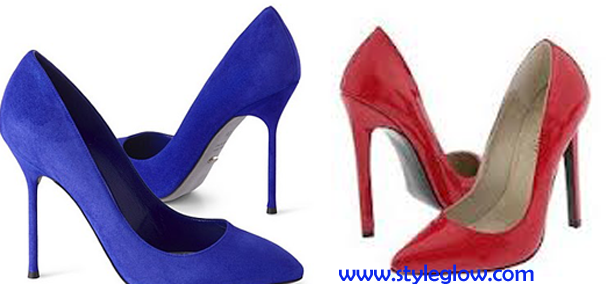 Wedges
Wedges have been popular for the last couple of years and are necessary for ladies who want to dress up fashionably. These are available in a wide range of styles and colors for you to choose from, so find a pair of attractive wedges to complete your winter/fall wardrobe.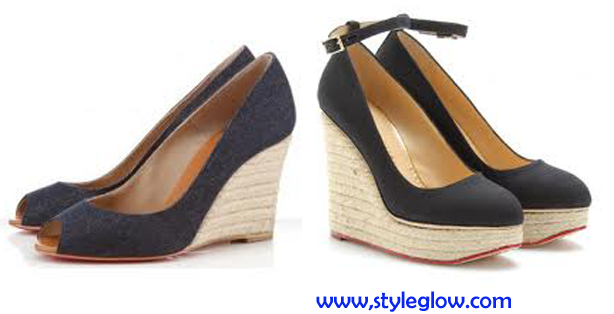 Animal printed shoes
The drift of animal printed shoes is evergreen, leopard print, snake print, zebra print such animal prints
make
the shoes attractive. Therefore must buy a pair of beautiful animal printed shoes to keep yourself stylish.
Fur shoe style
This season designer use fur in various ways, lots of winter products like long coats, jackets, saves and even shoes are made of fur.If you want style with warmth and comfortability then buy a unique pair of fur shoes to complete your winter look.

Clogs
No women's wardrobe is complete without clogs, these shoes come high or low heels and with different embellishments, studied, metal, buckled, with laces and tassels.