How to Decorate Christmas Tree Professionally : 4 Steps
How to decorate christmas tree is all about Christmas tree decorations to deck the tree professionally. Holiday season is here and christmas tree is the central feature of every home. A gorgeously decorated tree can make the holiday season more cheerful and bright. Always decorate tree in layers to make it more magical and festive.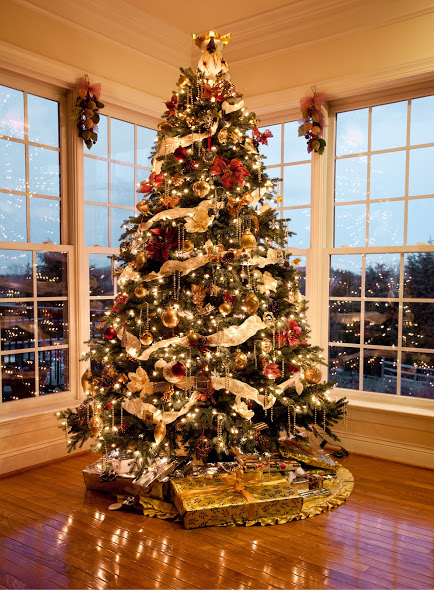 How to select a  Christmas tree
Choosing a perfect tree for decorating is most important because we  are going to use the selected tree as a base/canvas.
If you are going to select a fresh tree, focus on the shape of the tree it should be symmetrical in shape.
Consider the size of the tree in according the the place available.
For real tree arrange a tree stand and reservoir for pouring water.
If you are going for a artificial/fake tree select the one with christmas lights on branches.
Selecting a color scheme Christmas tree
Select a color scheme that goes well with overall theme of decoration.
For classic look go for red and green colors.
How to Decorate Christmas Tree Professionally : 4 Steps
Hanging Christmas lights on tree
Select color, shape, size and forms (LED lights, incandescent lights, bulb lights etc) of lights  according to your chosen scheme.
Christmas lights string comes in different colors choose the one that matches with your tree.
Christmas tree decorations start from hanging lights on the tree, start your decking by wrapping lights from the base of the trunk to major branches and towards the tip.
Putting up Christmas tree garland
After you have done with lights, add your garland starting from the top to the way down.
Remember to increase the amount of garland as you move down.
Decorating Christmas tree ornaments
Firstly, hang larger ornaments, the key in hanging ornaments is even space.
Now fill the space with small ornaments.
Adding a topper
Lastly, add a topper (star, snowflake, cross etc) to add finishing touch.