Top 10 Fresh Winter Fall Hair Styles for Women with Picture Tutorials
Hey Girls, As temperature is getting low its time to know top ten fresh winter fall 2017 hairstyle trends that go well with winter clothing. Every girl or woman like me desire to know different latest hairstyles 2017 tutorials that can be easily done at home without wasting time and money. Here, in this post I will let you know about the current winter fall hairstyle fashion trends 2017 to make the styling easy for you. These latest hair ideas are good whether your are getting ready for any special event, holiday party, or even getting ready for office/school. I collected these hair ideas after observing different fashion shows held by top designers.
Latest Winter Fall Hairstyles for Girls 2017 Tutorials
Hey ladies holidays are getting closer therefore I rounded up these easy elegant hairstyle ideas to get ready for special events winter fall 2017. Get inspired by these top 10 glamorous hair styles 2017. Here are my favorite hair style tutorials 2017 that I have gathered from internet by surfing hours I hope you will be expert in no time.
1. Big Bouncy Curls Hair Style
Big loos curls look glamorous and are pretty easy to do .
You need:
One and half inch curling iron
Alterna Bamboo Smooth Anti-Breakage Thermal Protectant Spray
L'Oreal Paris Elnett Satin Hair Spray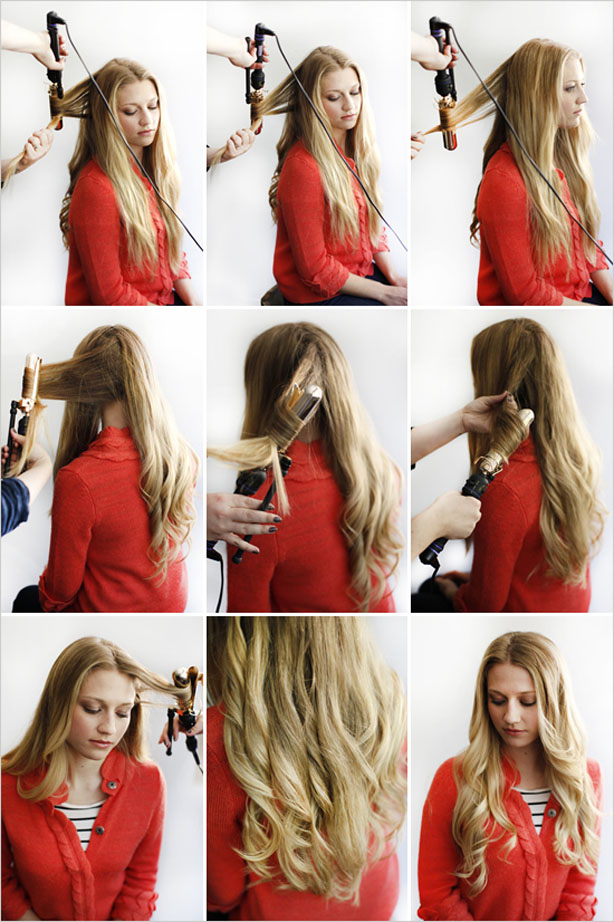 2. Low Ponytail with Side Part Hairstyle 2017
This low ponytail with side part was observed on Chloe fashion show, it looks chic and very much easy. This latest hairstyle 2017 will take less than five minutes. After separating  your hair into deep side part, brush your hair into low pony tail and apply hair wax to have a sleek bouncy ponytail.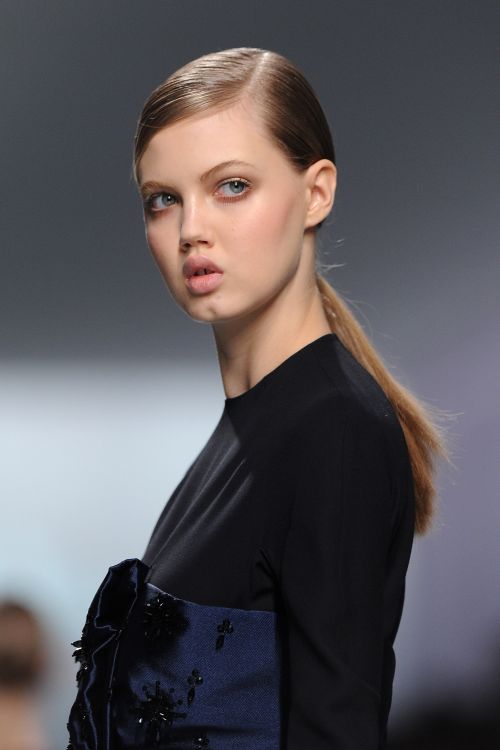 3. Quick Easy Twisted Hairstyle for Short Hair
Short hair are very much in style as many celebs have short hairs. Here is the quick and super easy tutorial for short hair.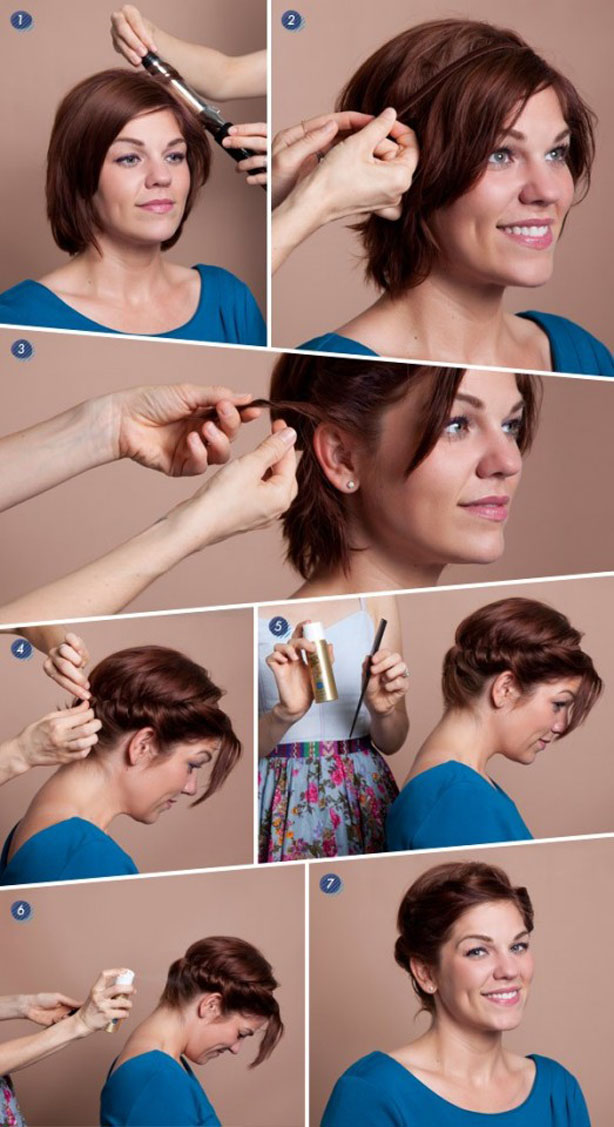 4. Low Chignon with Deep Side Part Hairstyle look
This winter or holiday season opt for this chignon with side part for classic look.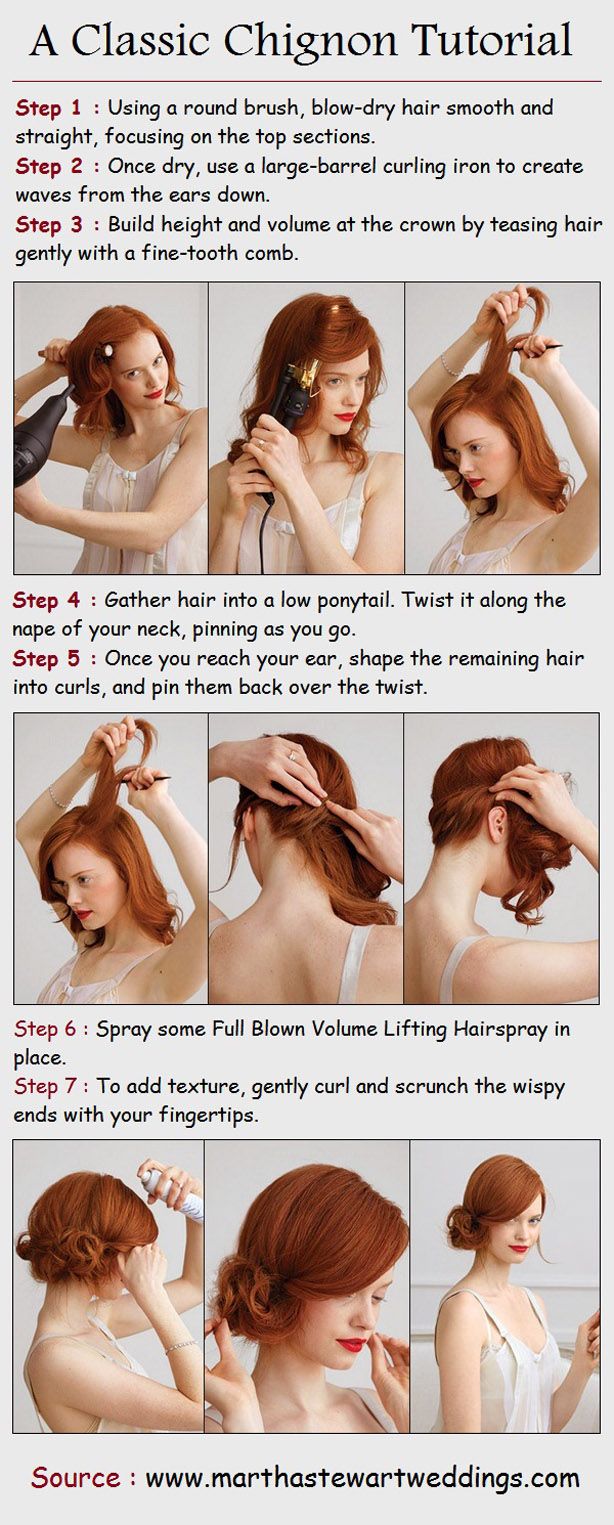 5. Bouncy Ponytail Winter Hair Look
This new hairstyle 2017 is inspired by Micheal Kors models that seems perfectly sleek and shiny. With these messy ponytail tutorial you can do this easily. After brushing apply voluminous hair spray then tie hair at the back of your head.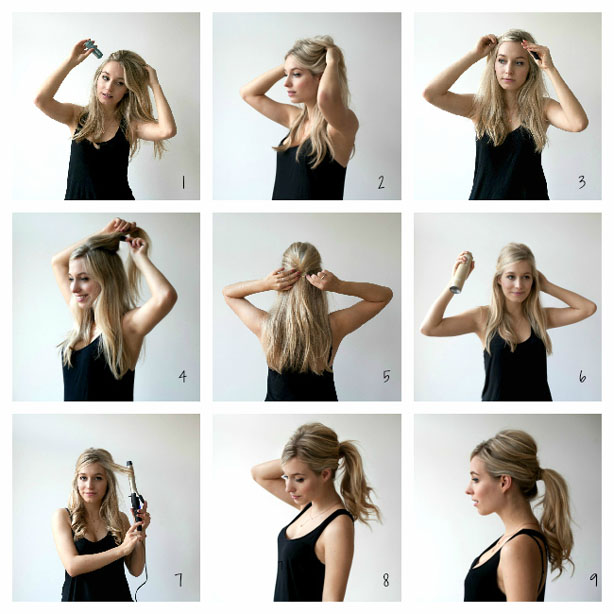 6. Simple Ponytail with Straight Center Part
This hairstyle is observed at Valentino fashion show that is good to achieve youngish innocent style. Apply any blow dry protecting lotion, then parting hair right down the middle, comb hair against the nape and began braiding. Finally apply any hairspray.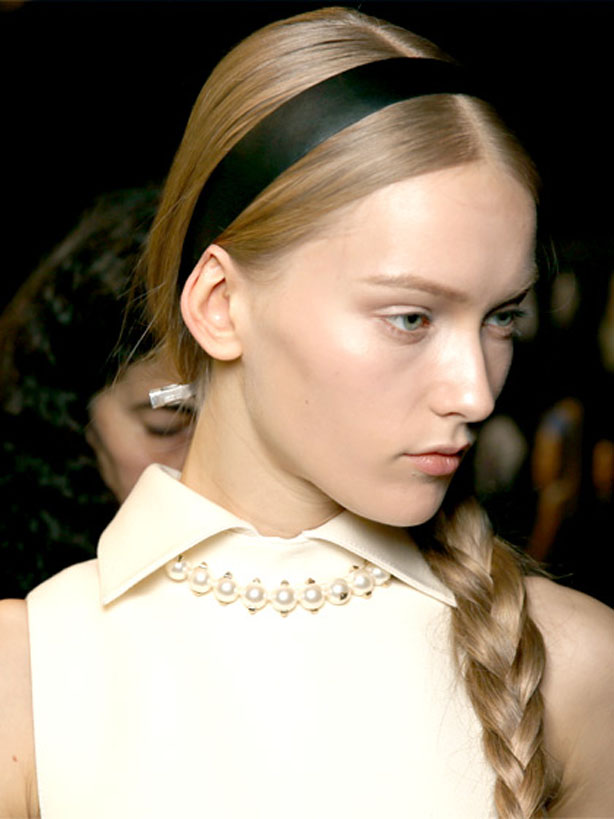 7. Retro Low Bun Hair Styling 2017
Dolce & Gabbana models have been seen wearing this hairstyle that looks amazing. After brushing apply any volumizing mouse and follow the tutorial for perfect low bun, finally apply any shine mist for shine.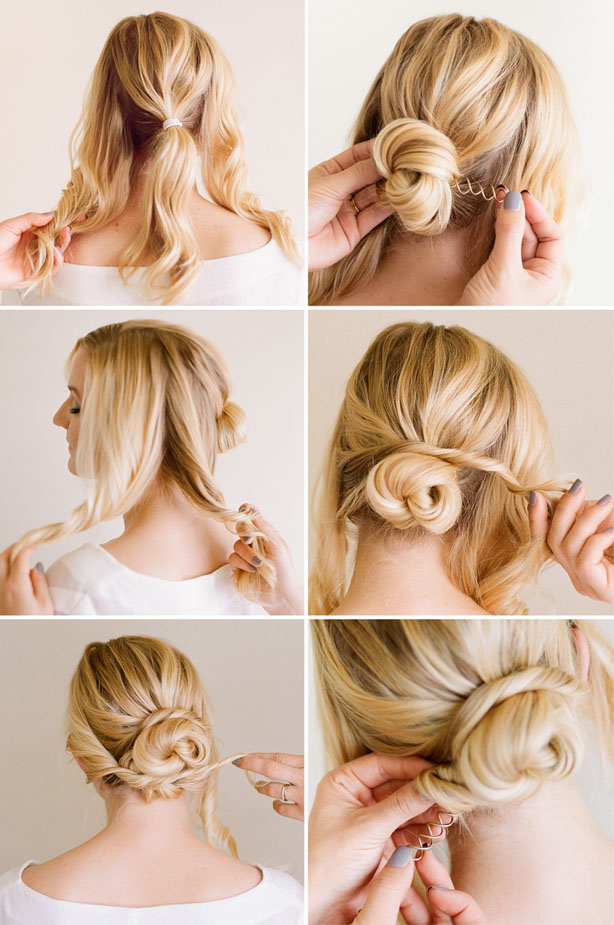 8. Thick Bangs Winter Hairstyle Tutorial
Thick bangs are the perfect hair cut for women having oval and heart shaped faces. For having glamorous clip in bangs see the tutorial below.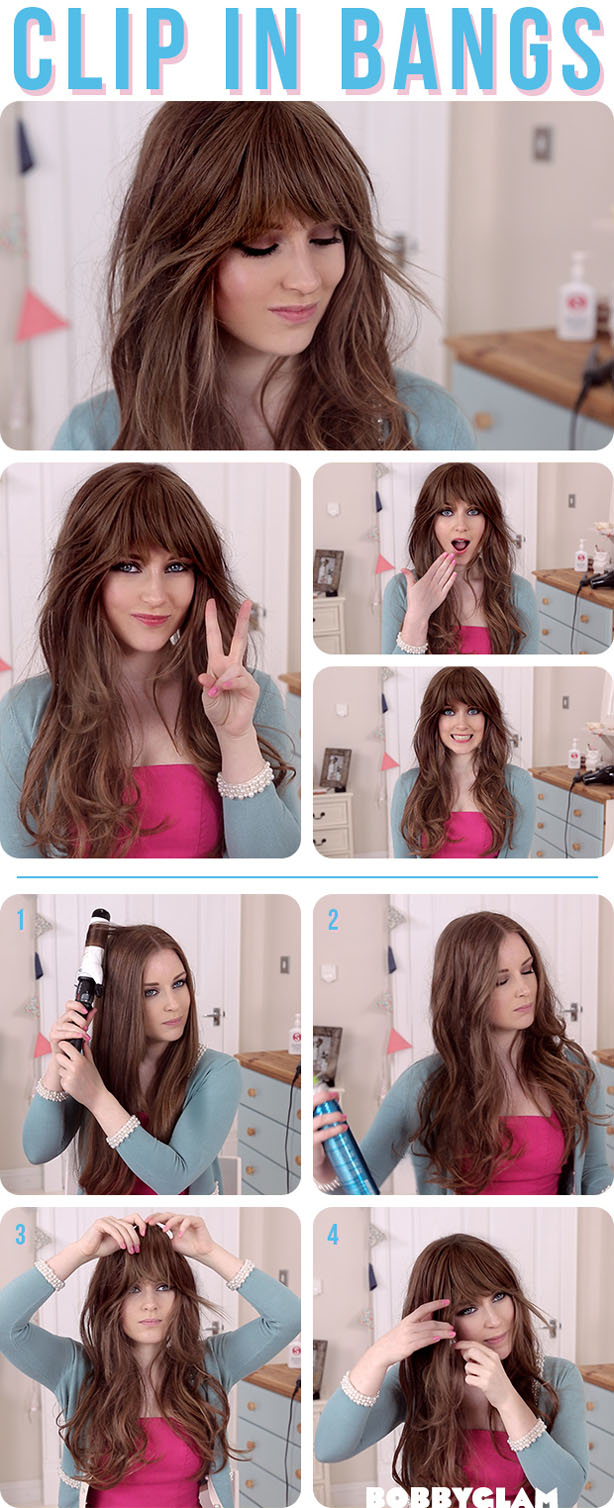 9. Waves and braids Latest Hairstyles
This hairstyle never go out of fashion and always looks edgy. Here is the perfect waves and braids tutorial, first apply mousse to boost texture.
10. Hidden Braid Tutorial
Adding a hidden braid whether  fishtail or basic braid will make your basic hairstyle more sophisticated.