Latest Hair Trends 2013-2014 For Women | Hairstyle Ideas 2013-2014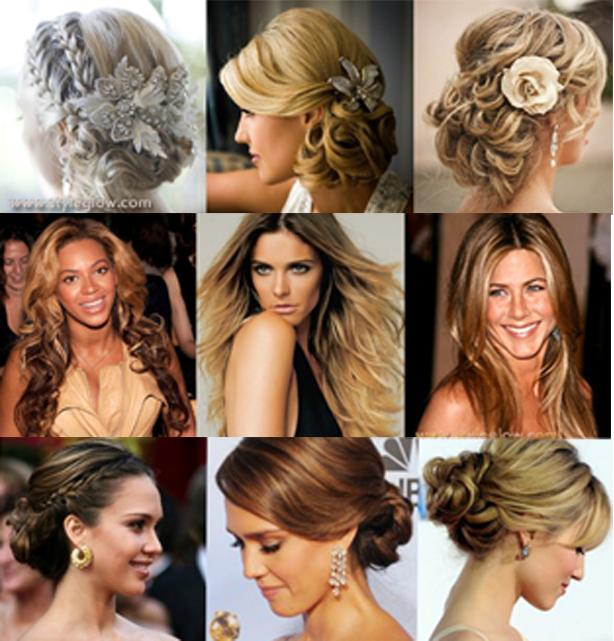 Hair style  plays a significant role in enhancing your look, to achieve balanced and and complete look importance of an elegant hair style cannot be denied. Being a woman you have the desire to look beautiful at every occasion so choose a hairstyle that is according to your face shape, texture of hair, length of your hair (short, medium, long) and the event you are getting ready for, this will add value to your dressing. The purpose of this post is to share with you latest hair trends 2013-2014 for women, this the years of natural looks, this does not mean untidy hair for clean and healthy hair try easy and natural home remedies. Best hairstyle ideas 2013-2014 are elegant, cute and are easy to do what you need is a little practice. The new year present many innovative and easy hair styles, following hair trends 2013 are seen on the runways
Braids hairstyle

Deep side parts and middle parts
Updos
Buns
Curls and wavy hairstyles
Hair color, Ombre and reverse ombre
Half up and half down
High and low ponytails
Hair Trends 2013 For Women | Best Hairstyle Ideas 2013
Braid Hairstyles
Braided hairstyles are the trend for the year 2013 as these styles were not very popular in 2012. It is seen that many celebrities and models are wearing this style, wehther braids are simple or complicated look trendy at any event, wedding, prom, and for working women as well. You can go for different braided hairstyles such as messy side braids with loose strands, braided buns  etc.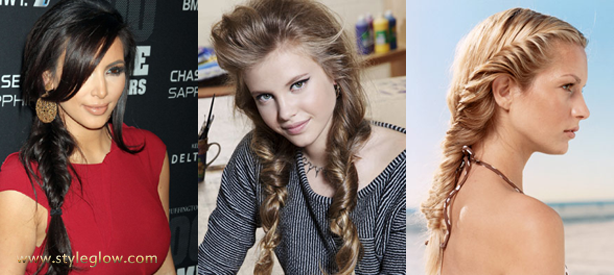 Deep side parts and middle parts
Side and middle part hairstyle is evergreen and never go out of fashion. If you want to change your look instantly without a hair cut just switch your hair part, go for deep side part or middle part to update your style because this an easy and free way to change the face.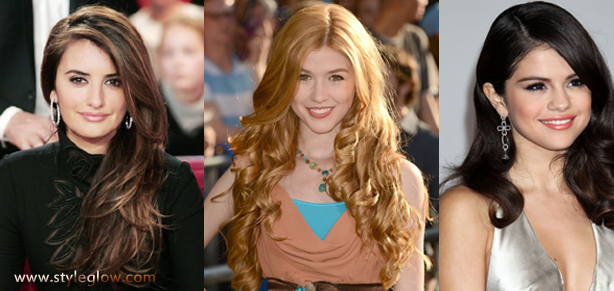 Updos
Be sleek and stylish with classic updos this year. Updos are best hairstyle for formal events and prom nights and the summer season as well that make you glamorous and adorable. Updo hairstyles are most appropriate styles for weddings that make brides elegant and stylish. These hairstyles if nicely done can enhance beauty of bridal dress or prom dress.

Buns
Buns like updos are the perfect option for wedding, or special occasions. Buns embellished with beads, cute hair pins, natural flowers and other hair accessories enhance your overall look.

Curls and wavy hairstyles
Loose curls and wavy hair styles are popular style this year, curly and wavy styles are good for medium and long hairs. You can go with this hairstyle for every occasion. By curling and waving you can achieve a different and glamorous red carpet look.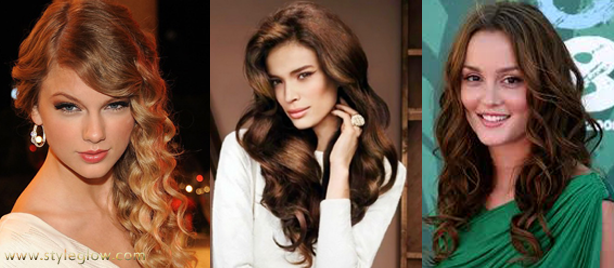 Hair color, Ombre and reverse ombre
Ombre  style of hair coloring is very popular this year, many celebrities are wearing ombre hair coloring. Ombre color is darker at roots and lighter at ends. Revese ombre is also seen on the runways with lighter color at roots and darker color at the ends. I n order to look glamorous and update your style go for ombre hair as thist is the latest hair color trend, but be mindful when going for ombre always consider choose a hair color that compliment your skin color and your wardrobe as well.

Half up and half down hairstyle
Half up and half down is a great option for wedding and prom or any other special occasion. Embellish this hair style with some nice pins and beads to achieve more sleek and stylish look.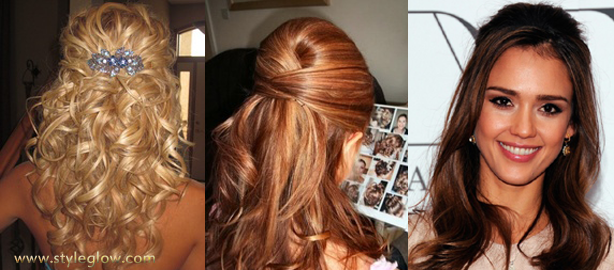 High and low ponytails
Ponytail hair style is evergreen style from casual to formal event. If you want to look decent and adorable go for this hair style.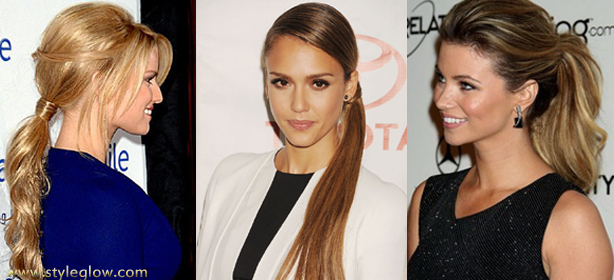 Related posts: