Latest Short Frock Designs 2023 for Girl in Pakistan
Girls intrinsically love to look gorgeous when they have short frock designs 2023, they always look updated with a new dress and shoe trends. Till mid year latest long shirts and frocks were trending, but 2023 is the year of short length frocks and shirts because it is observed on PFDC, L'oreal fashion week and etc that many designers such as saira rizwan, zainab chottani, zainab salma, Elan, Maria B party dress collection consisted of short length embroidered frocks. As 2023 is approaching, which means frock/shirt lengths would be short, therefore  I decided to write a post about new short frock designs 2023 for girls in Pakistan to inform all the fashion-conscious ladies to get ready for the latest short frock styles. To break the monotonous fashion of last years designers have also experimented with new fabric such as embroidered net, velvet, organza instead of crinkle chiffon.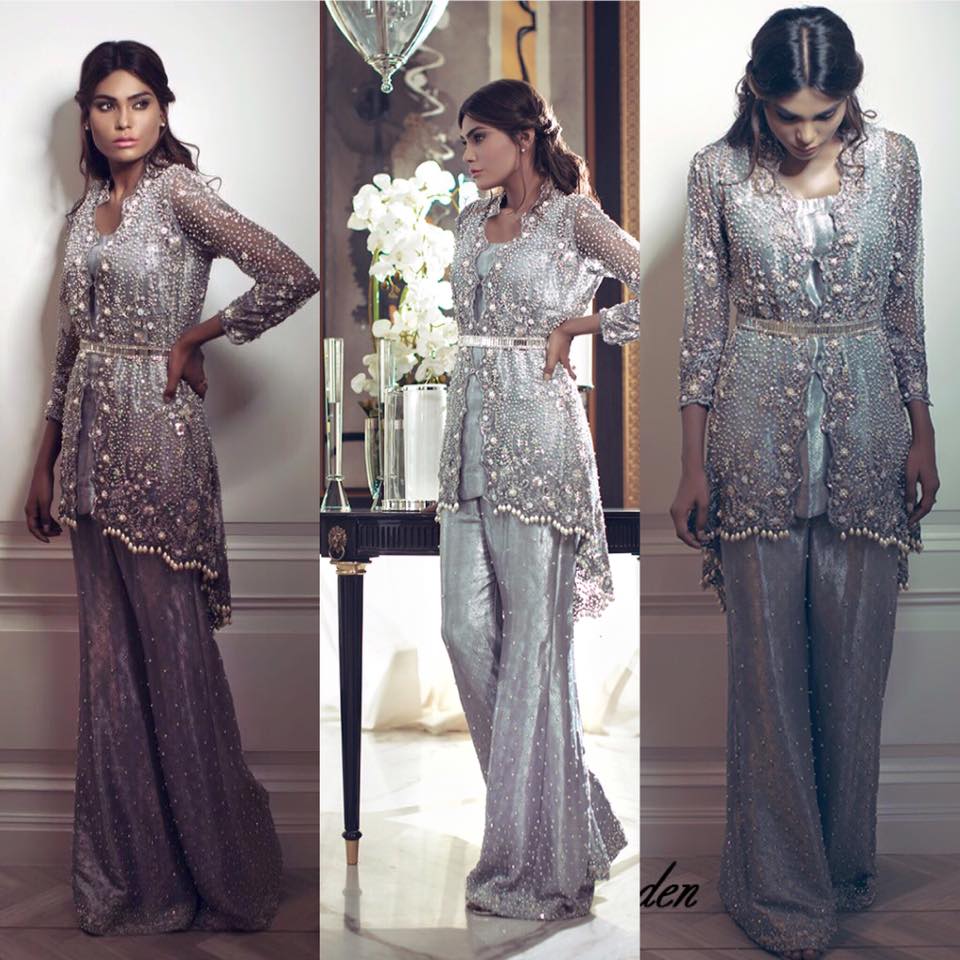 Pakistani Fashion Short Frock Designs 2023 for Girls
Here we have a collection of the latest short frock designs 2023 for girls. If you are looking for a new trendy dress to attend any wedding, party, or get together just choose a knee-length frock style to make the right fashion statement because it will give you an awesome look. Frock style dresses are equally popular in western and eastern countries around the world. In Pakistan, India, and Bangladesh frocks are designed traditionally while in western countries these frocks have many styles like midi frocks, trail gowns, prom dresses, etc.
When it comes to Pakistani designers they keep experimenting with fusion cuts by blending eastern and western styles. This year they come up with short length/knee-length frocks in different styles to give an elegant outlook to distinguish their customers from the rest. Have a look at Pakistani wedding frock designs 2023. Over the knee, frock can look graceful with straight pants, tulip shalwar, and bell-bottom pants. To give a touch of uniqueness these frocks can be decorated with stylish waist belts. Have look at the frock designs 2023 given below.
Short frocks 2023 by Ivy prints
White net embroidered short frock with bell-bottom pant is one of the stunning dresses from the ivy prints collection that can be worn on any wedding or party. Ivy prints short frock used embroidered net fabric to create trendy short length dress that gives a feeling of newness.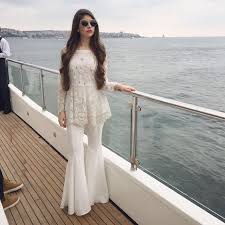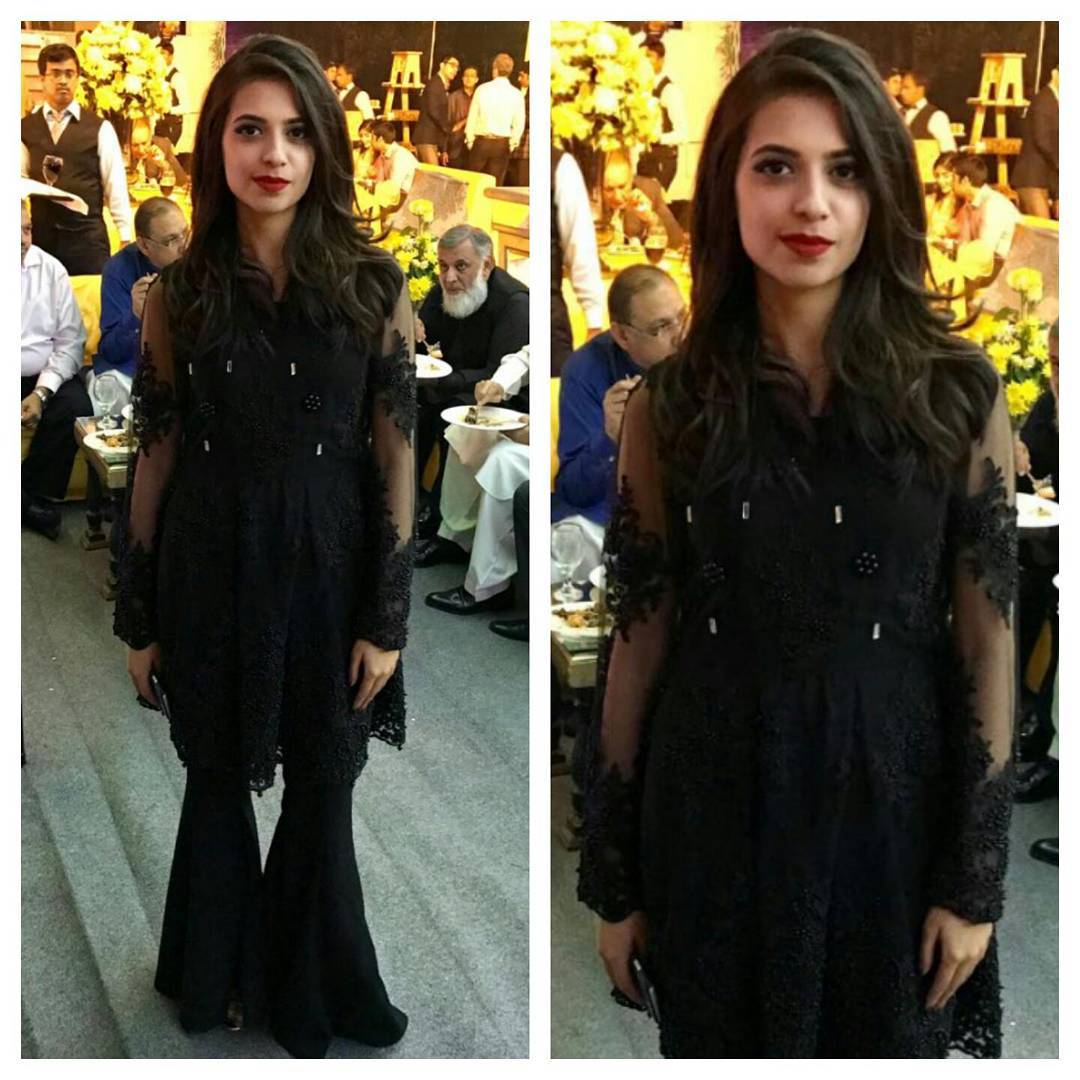 Saira Rizwan embroidered knee-length frock
This is one of Saira rizwan's collections shown at Pakistan Bridal Week. This dress would look elegant for any wedding ceremony. Look the pastel green dress with embroidered motif and floral set paired with embroidered flared pant that can stun at any event.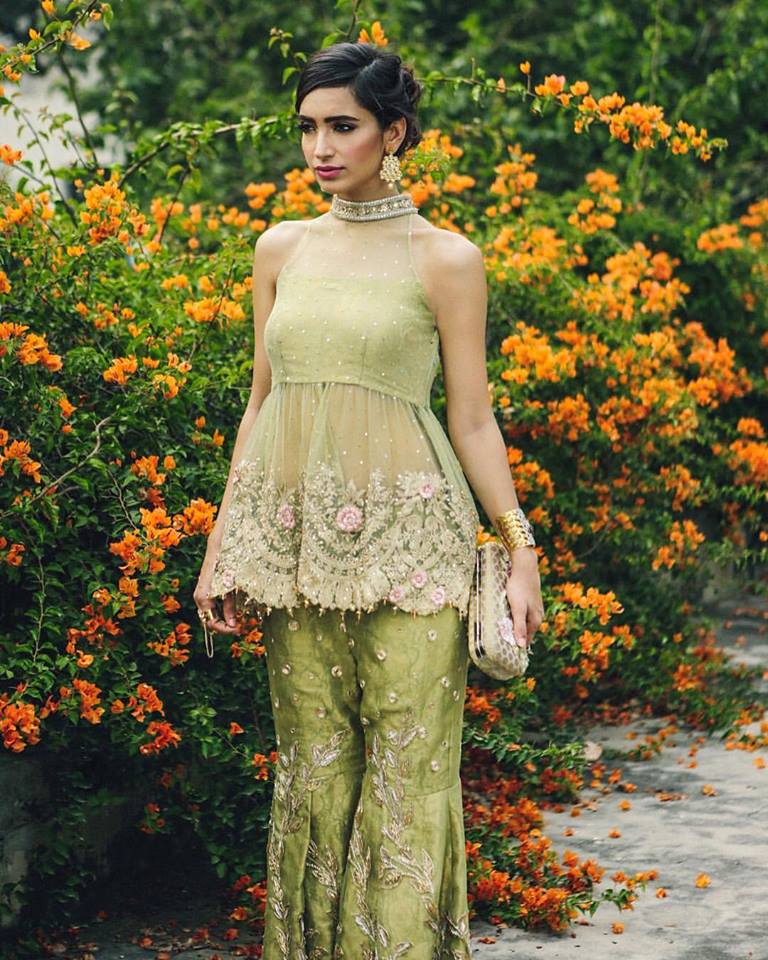 Navy blue and pink Jora 2023 by saira rizwan with all-over gold embroidery and pearl embellishment can be the perfect jora for mehndi brides.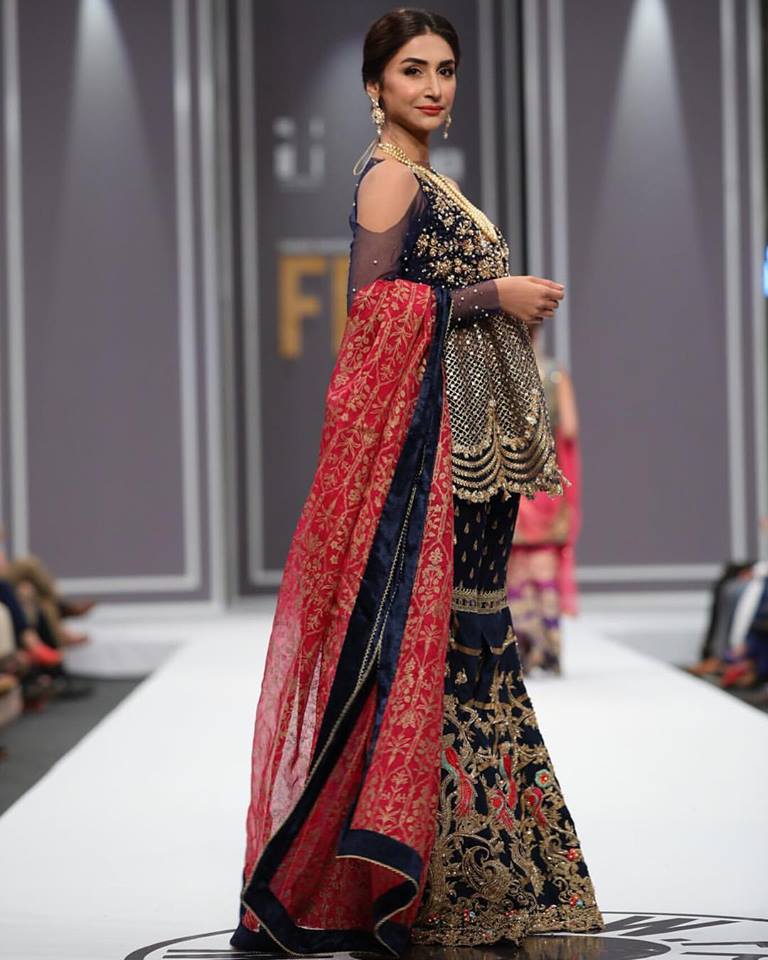 Zainab Chottani short length frocks 2023
This white and pink embroidered frock could be a perfect option for a semi-formal event or party. If you want to be in the spotlight go for zainab chottani intricately embroidered short length frocks or peplum in different colors paired with embroidered straight pants. You can also see these best wedding hairstyles for girls to wear with it.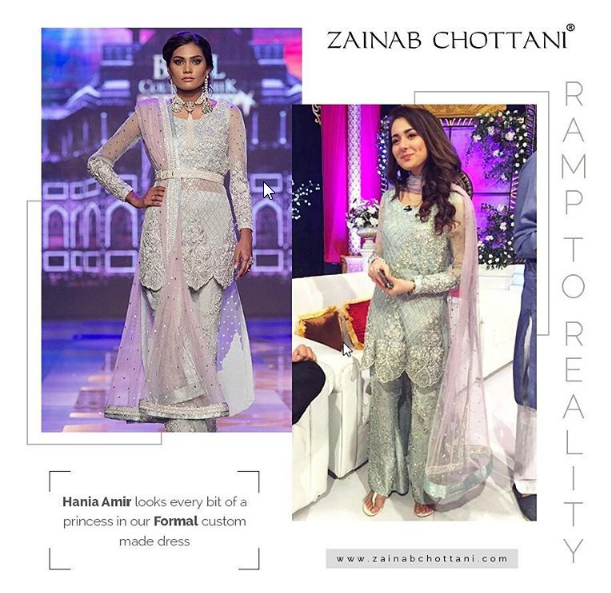 Zainab Salman short length frocks
Zainab Salmans has paired kamdani frocks with embroidered bell pants to distinguish its customers from others and they look perfect.