How to Make Perfect Natural Deep Conditioner for Hair | Banana Hair Mask
In this post I will share recipe of perfect natural deep conditioner for long shiny hair. Banana hair mask is perfect to moisturize and condition hair dull/frizzy hair. This hair mask/conditioner can be prepared easily at home, all the required ingredients are easily available. Home made masks are free from dangerous chemicals, that is why have no side effects. Bananas are full of nutrients, potassium, vitamin A, E, B 6, zinc, iron and water that moisturize, maintains elasticity, repair damage hair and are perfect for overall hair care.Coconut milk and coconut oil contain fats and proteins that accelerate hair growth  but also nourish hair. Rosemary oil used in this conditioner not only suppress the unpleasant smell but also nourishing for scalp skin.
See the links below
Things you need to prepare homemade hair mask/conditioner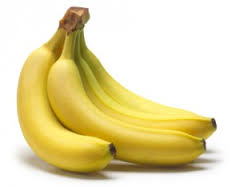 One ripe banana
coconut oil one tablespoon
coconut milk two tablespoon
Honey one tablespoon
Lavender/rosemary oil
Blender
Small bowl
Procedure
Add all the above mentioned ingredients in a blender.
Blend for 1 minute.
Take out the mixture in a bowl.
Apply and massage this mixture in your scalp and cover the hair fully.
Leave it for 30-40 minute.
Wash your hair with shampoo.