Latest Summer 2017 Pakistani Fashion Clothes For Ladies By Gul Ahmed
latest summer 2017 Pakistani fashion clothes for ladies by Gul Ahmed are very much popular in Pakistan and in other countries of the South Asia due to its innovative designs and highly fine quality. Gul Ahmad is an leading textile company in Pakistan, producing premium quality fabric from long time for their loyal customers. Product range of Gul Ahmad include summer collection, winter collection, G-pret, bags, shoes, bedding, men collection women shoes, and bags. Stiched collection. G-Mom collection, G-Women. Recently, Pakistan's most famous and trusted clothing brand Gul Ahmed has released lawn collection volume 1, lawn volume 2, summer collection volume 3 and signature series.
This latest 2017 summer volumes and signature series contain various beautiful and unique Pakistani dresses that not any other brand is providing in Pakistan. Due to creativity and trendy designs being a women it is difficult to choose from. Gulahmed is always pushing the boundries with ground breaking designs, summer lawn collections consists of various prints and designs in colors of red and white pink, blue, green, peach, rust orange, black, for every tyle of women from traditional to western. Depending on the type of fabric 2017 Lawn collection is categorized into, normal lawn, La chiffon, emroidedred lawn, Blanche Noir, Cotton Silk, single prints,(these shirt prints are especially designed for girls who want wear stylish shirts with a pair of jeans) Prima lawn, Chantily De Lace, Digital Silk Range, Essenza De Silk, and ready to wear dresses. For purchasing stiched and unstiched dresses you can visit Gulahmad online shop, Ideas outlet, Ideas outlets are located in different cities of Pakistan, Dubai, UK.
Latest Summer 2017 Pakistani Fashion Clothes For Ladies By Gul Ahmed
Enjoy some of my favorite dresses from Gul Ahmed 2017 summer volume 3 and let me know about your favorite dress in the comment section below.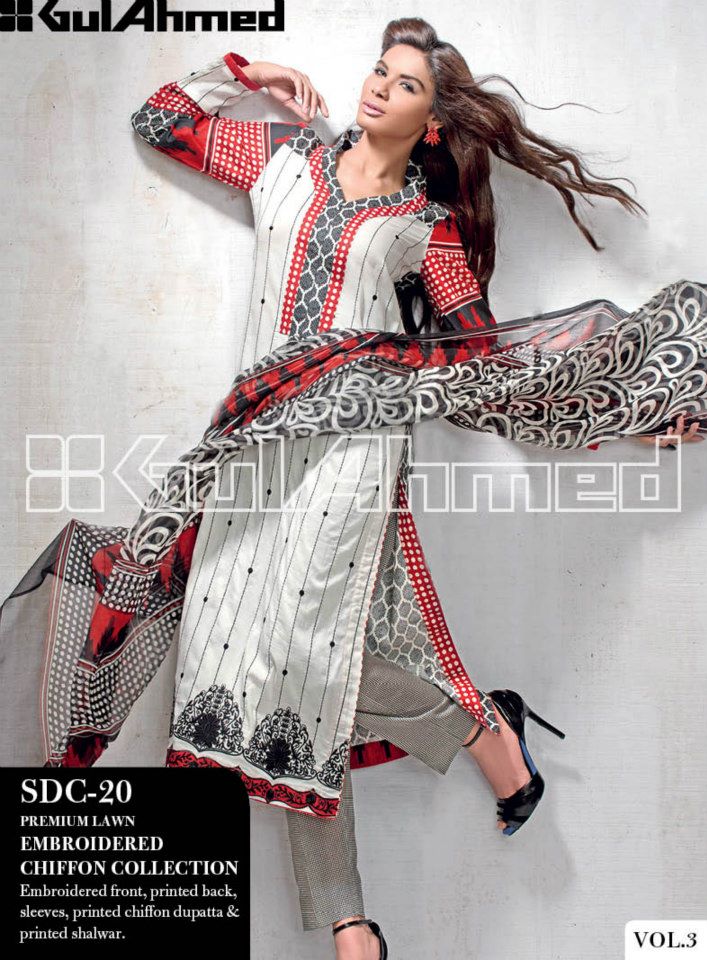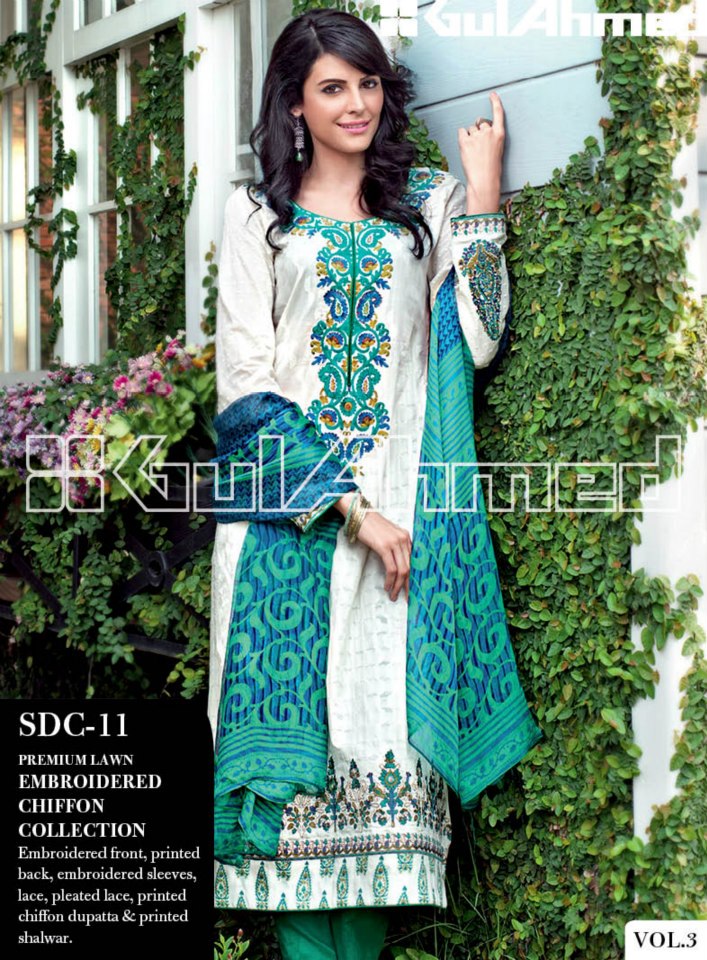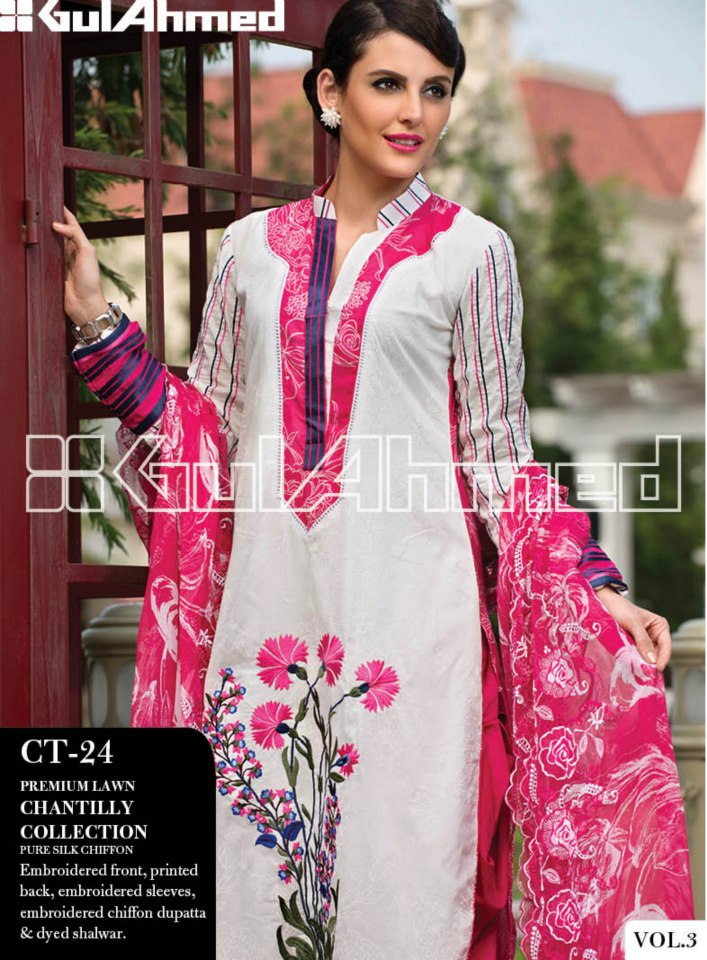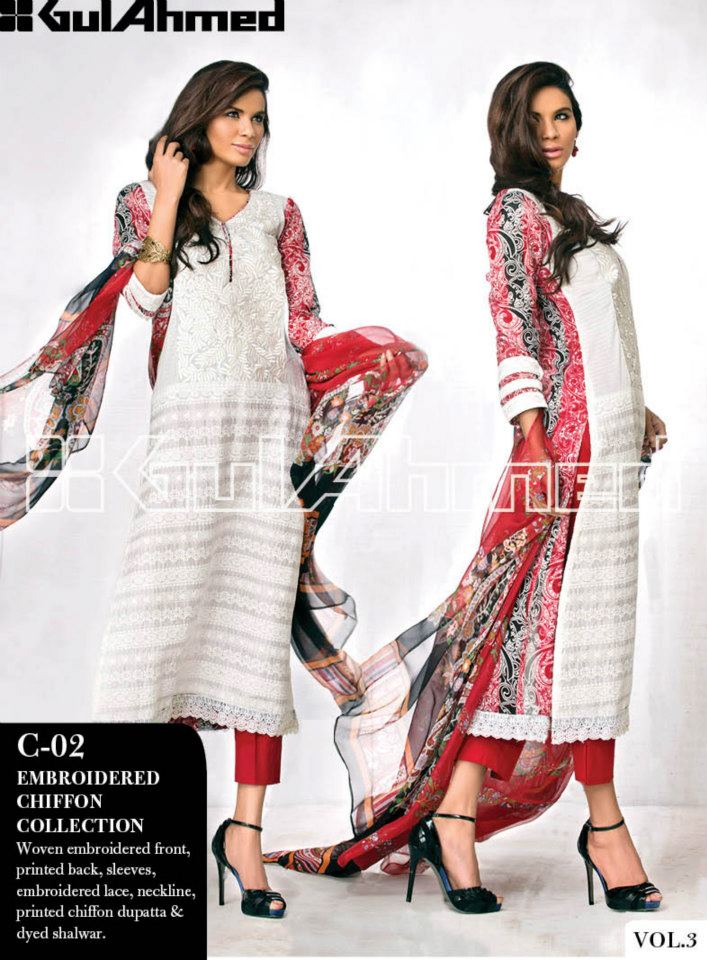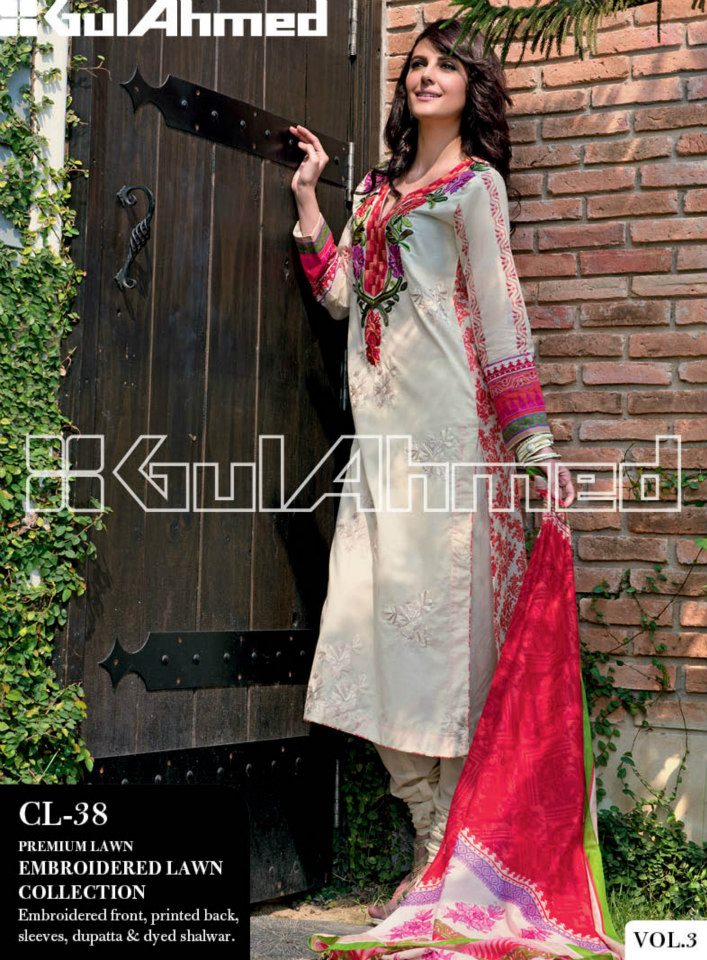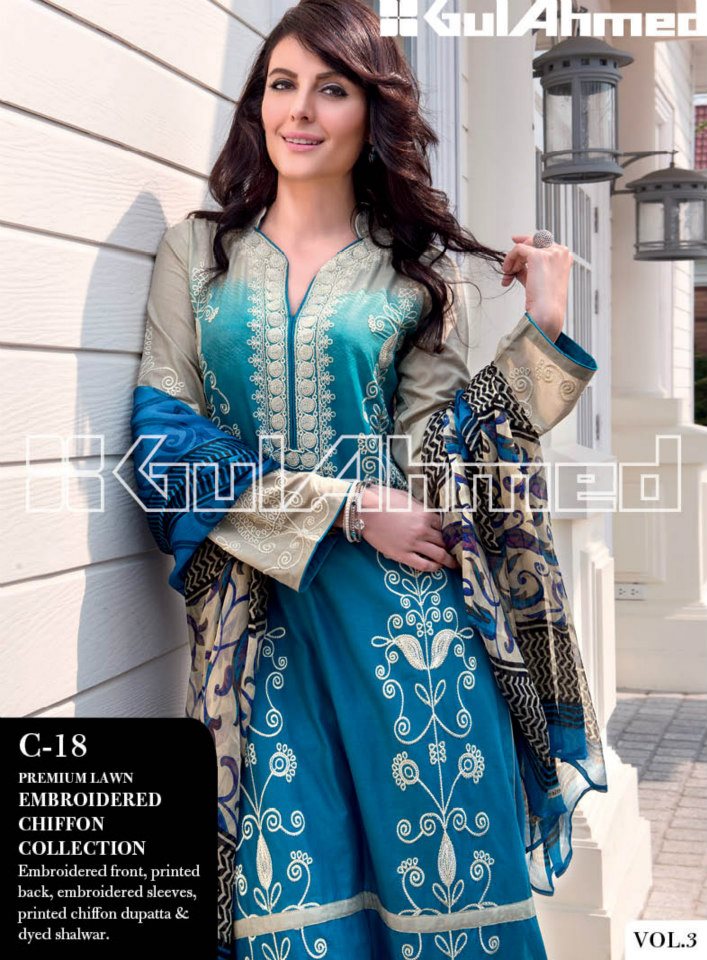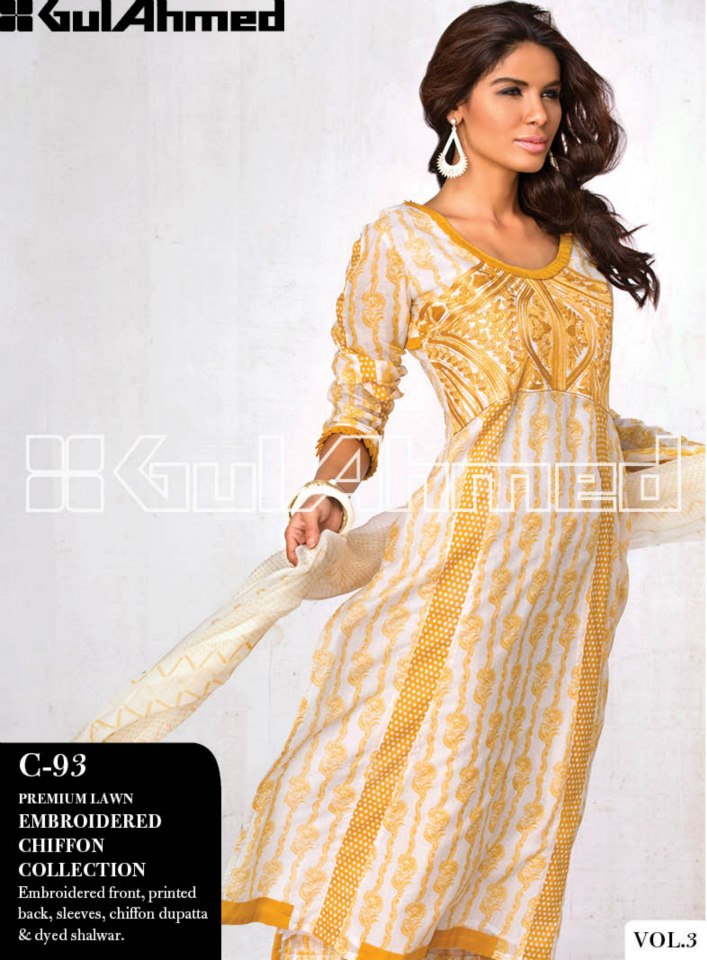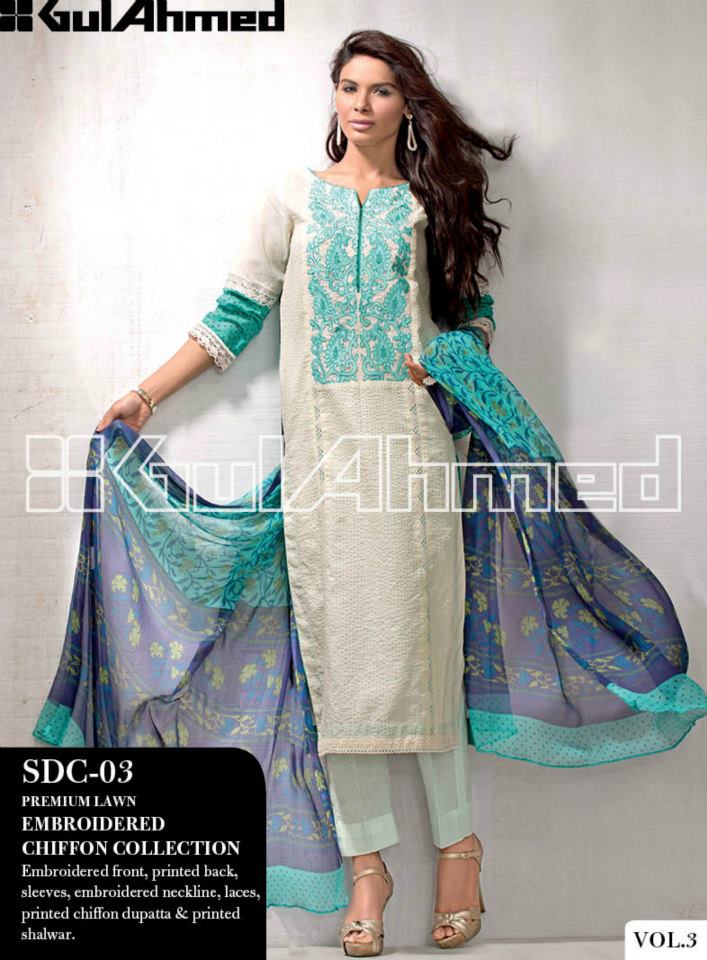 Latest Fashion Trends: