Expert Summer Makeup Tips | How to Look Gorgeous in Summer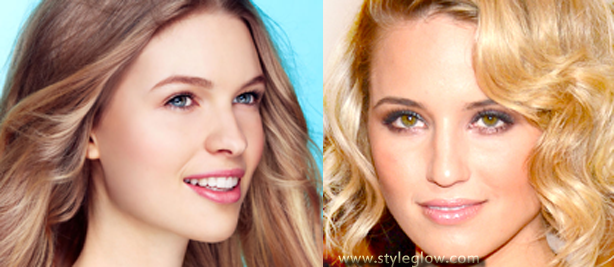 Keep yourself natural this summer by this I mean apply light makeup, allowing your natural beauty to shine. In order to save yourself from hot weather traumas drink a lot of water, eat refreshing fruits and vegetables that will make your skin glowing, and apply moisturizer or sun blocks with SPF ingredients or you can try home remedies for naturally glowing skin to save your skin from sun rays and keep it hydrated. To help, here I have compiled expert summer makeup tips to look gorgeous in summer.
Expert summer makeup tips | how to look gorgeous in summer
1. Apply Primer
After applying moisturizer, apply primer to keep makeup from melting. During summers primer is of significant importance to hold make up all the day long and to make you look better.
2. A Little Touch of Bronzer
If you want to maintain the natural glow applying bronzer to forehead, cheeks, chin, nose absolutely a good choice this summer. If you are going for bronzer then skip blush.
3. Powder Eyeliner
Sliding eyeliner makes you look weird in hot weather. To define your lash line apply dark eyeshadow or powder eyeliner instead of liquid liner or pencil. And to keep you more natural skip eyeliner.
4. Nude lips
Since deep lipsticks do not look nice on hot days, many women apply lip balms or light lip gloss instead. Lip conditioner with SPF ingredients is a good option to save your lips from sun rays.
5. Light Eye Shadows
Due to heat and humidity eye shadows melt, if have to wear eye makeup, apply primer to hold eye makeup throughout the day as I mentioned above, this will keep eye makeup looking fresh. Apply light shades to achieve natural looks.
6. Waterproof Mascara
Apply waterproof mascara to avoid it to flake off. Follow the links below to get more info about how to apply mascara and best best mascaras for longer looking eyelashes.