Latest Nail Art Designs 2017 for Girls In Pakistan
Nail art designs are something that can enhance your overall beauty therefore, in this post you can have a look on latest nail art designs 2017 for girls in Pakistan.  In this article you can checkout latest nail art designs  2017 step by step so you can apply nail designs easily with less effort and time.  Nail art designs has become very popular from the last decade, creative and artistic and unique nail designs not only work as an accessory but also adds freshness and beauty to the hands.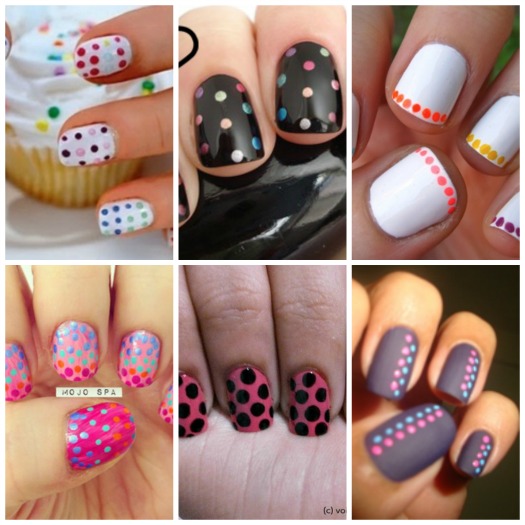 Now every fashion conscious lady follows the nail painting trends. Manicure and pedicure is a beautiful way to spice up your look, it can complement your attire for any event and can add a distinctive flair to your appearance. For very detailed and complicated nail art designs you may go to  professionals, but there are a number of tricks and techniques that you can apply at home. What you need is a little practice and a lot of patience, Here are two most popular nail art designs that you can do easily in your own home to brighten up your nails. Best nail art designs 2017 for girls are polka dots and leopard prints are seen at fashion shows and runways.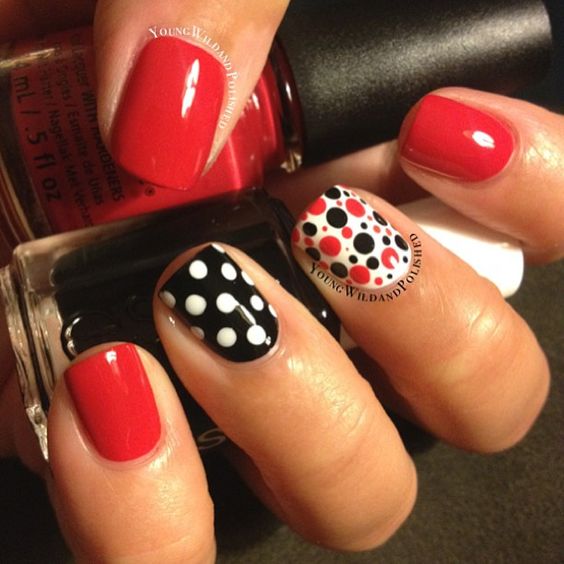 You may also read these related posts:
Latest Nail Art Designs 2017 For Girls
Here I am sharing latest ail paint designs 2017 with picture tutorials, to make it supper easy girls in Pakistan to decorated their nails with ever green polka dot nail designs 2017 and leopard nail designs 2017 with different nail polish colors. Here you can see latest spring summer nail polish trends 2107 for spending spring summer gorgeously.
Polka Dots Nails 2017 In Pakistan
Here you can have a look on how to apply latest polka nail art designs 2017 using different nail paint colors at home to enhance the overall beauty of your looks. Polka dot nail art design is ever green, super easy to do and makes you look more striking.

he
You Need
Two nail paints of your choice
Toothpick
Base coat
Top coat
Nail polish remover
Cotton swabs
Method
Apply base coat and let it dry.
Paint your nails with one of your nail color and let it dry.
Dip the rounded end of a toothpick in the second nail paint and make a tiny dot on your nail, by doing so you can create as many polka dots as you can.
Repeat this procedure on all your nails to get fabulous sporty nails.
After letting the nails dry apply one to two coats of top coat to gain a final and professional look this will also make nail design long lasting.
Remove extra nail paint from the sides of the nails to give a finishing touch.
See creative polka dot  designs in the showcase bellow and let me know about your feedback in the comment section.
Leopard Print Nails 2017 in Pakistan
Another latest nail design 2107 is leopard print nails 2017, below you can check out how to apply leopard nail design step by step using different nail paints. Leopard nail trend never go out of fashion hence you can see how to apply it at home in an easy way.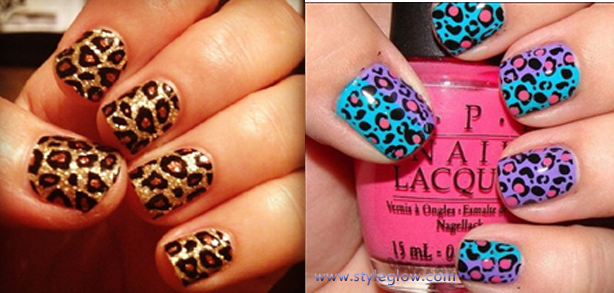 You Need
Nail polish remover
Cotton swabs
Base coat
Top coat
Two nail colors of your own choice
Black nail paint
Toothpick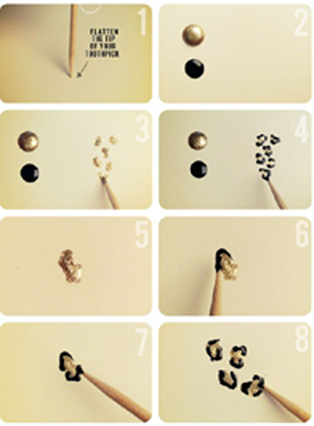 Method
To gain a professional look trim your nails with round off corners and square tips.
Apply base coat to save the nails from dangerous chemicals used in nail colors.
Paint your nails with one of your nail paint and allow it to dry.
Take a toothpick and dip it in contrasting nail paint, make spots of different shapes and sizes.
Dip the other tinny end of the toothpick in black nail color and outline the dots as shown in the picture tutorial above and leave it to dry completely.
Apply two coats of top coat to make manicure long lasting.
With nail polish remover, remove extra nail paint from the sides of the nails.
Latest Nail Art Design Pictures 2017 In Pakistan
See most popular nail designs 2017 in Pakistan below to have some creative leopard and polka dot manicure ideas to attain a complete look. Hope you will get inspiration for new nail art designs to try this year.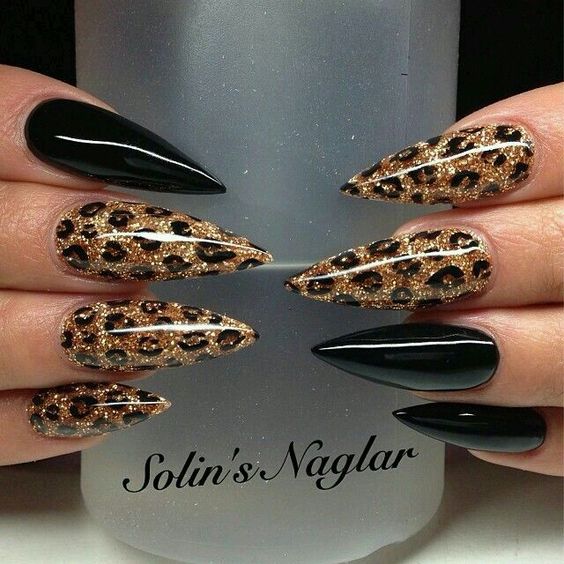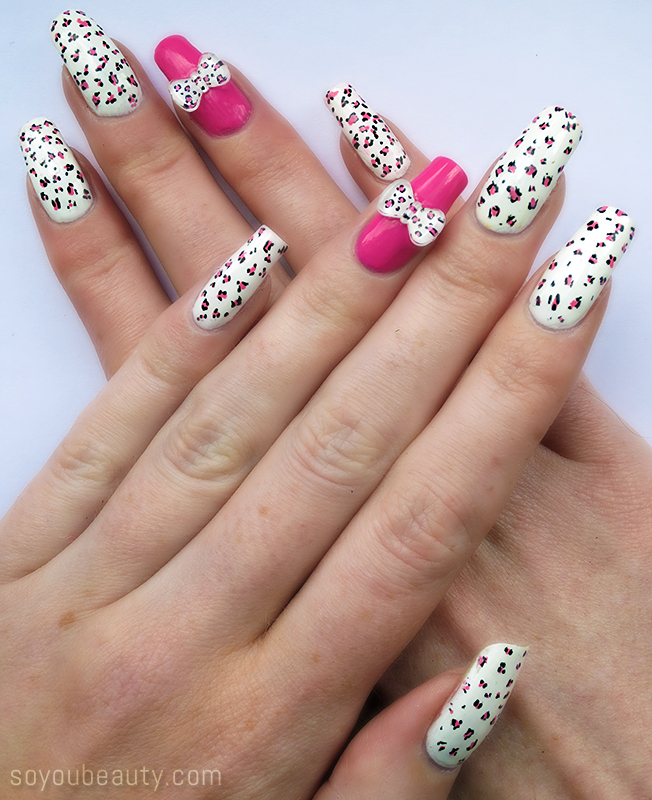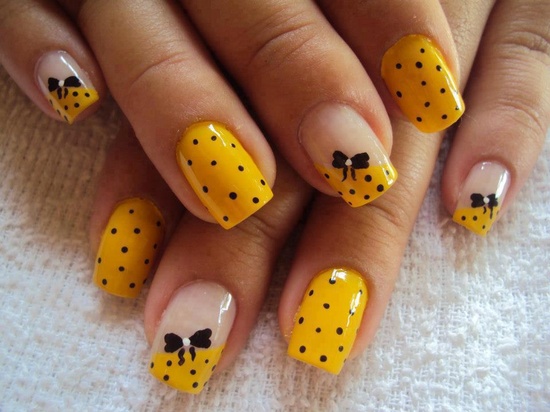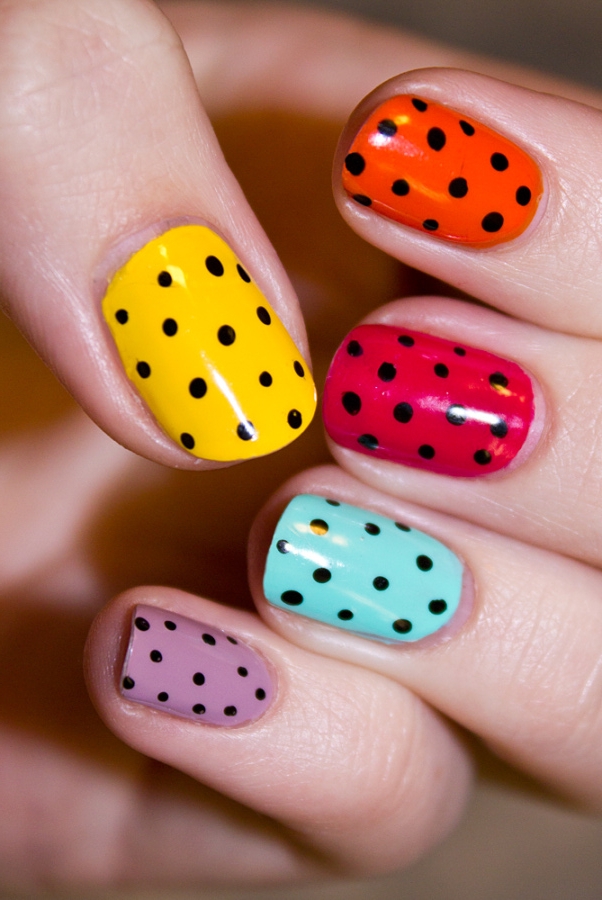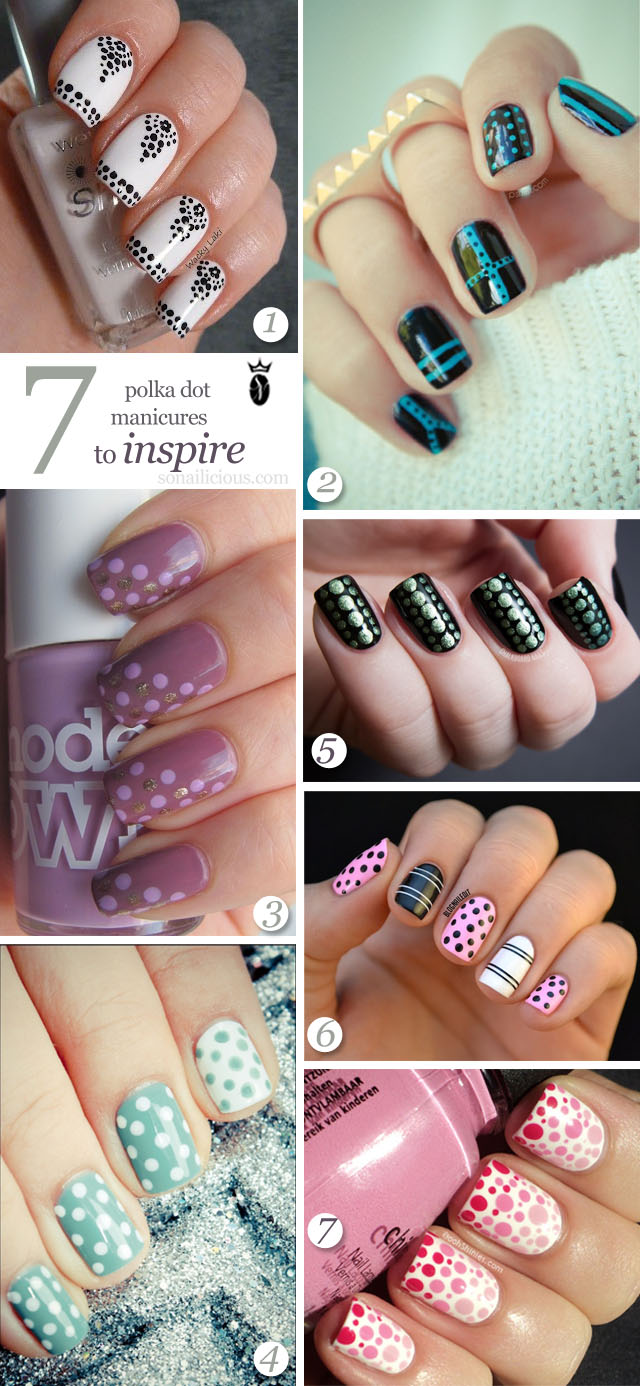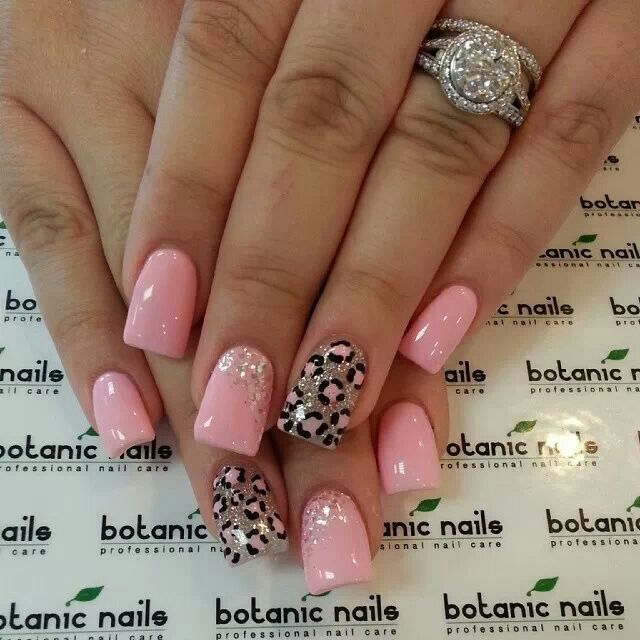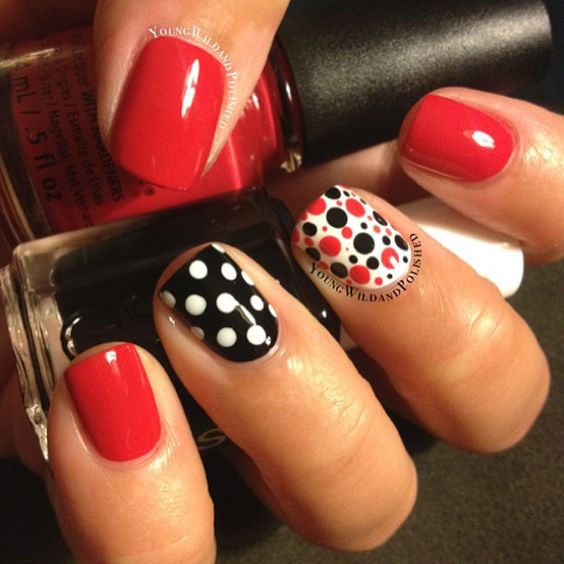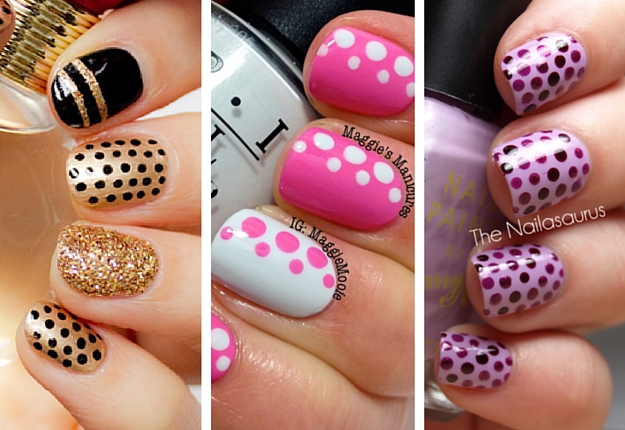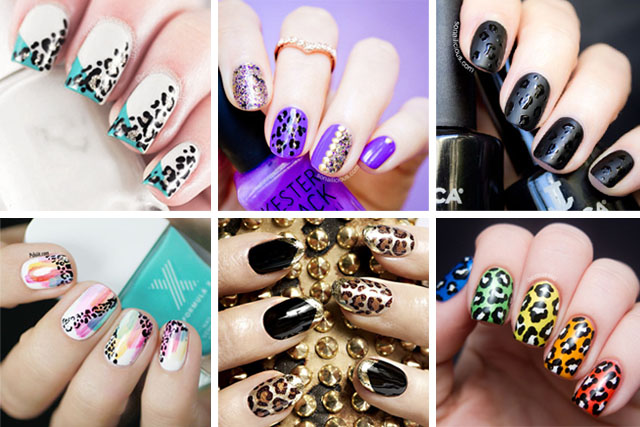 Related posts: