Beautiful And Elegant Eid Collection 2017 For Women By Nishat Linen
Beautiful and elegant Eid collection 2017 for women by Nishat Linen has been launched on 8th of June along with Nishat kids Eid collection, Naqsh collection for men. Nishat is catering the needs of its loyal customers since 1951 by providing super quality of fabric and ready to wear and unstiched dresses according to latest fashion trends. Nishat Eid collection 2017 consists of ready to wear dresses for girls as well as for women. For girls Nishat pret 2017 created shirts with chic embroidery patterns on neckline and hem in different festive colors like red, green, pink, purple, grey that girls can wear with chorri daar pajama or tights, for women three piece suits in in bright yet sophisticated colors with beautiful designs and embroidery are presented. You can buy your favorite dress from this collection to make a statement on this EID, you can make your outfit more glamorous by choosing right shoes, hairstyle, makeup, mehndi and nail designs because the Eid is all about celebration.
Beautiful And Elegant Eid Collection 2017 For Women By Nishat Linen
The prices of these outfits ranges from 250-6,999 Rs. I am going to share some of my favorite dresses here you can provide feedback about your favorite dress in the comment section below and for purchasing these dresses you can visit there any store and can shop online from their website.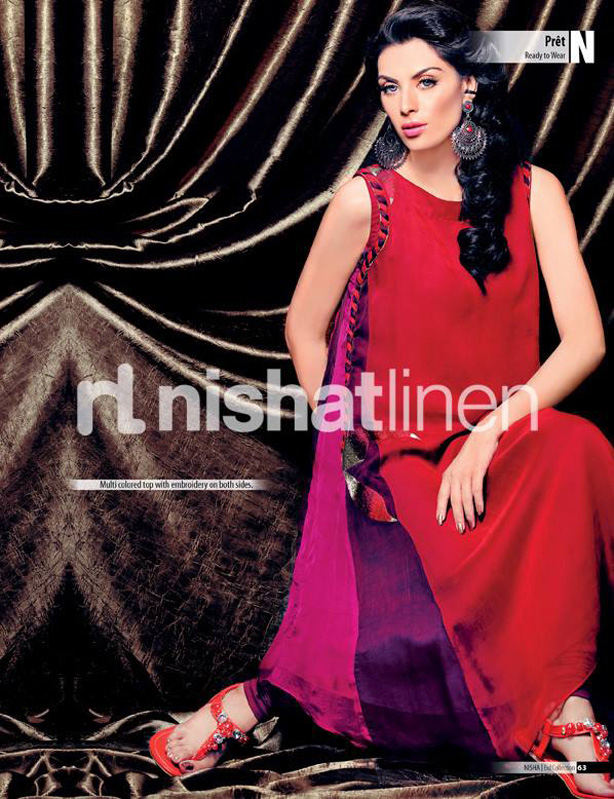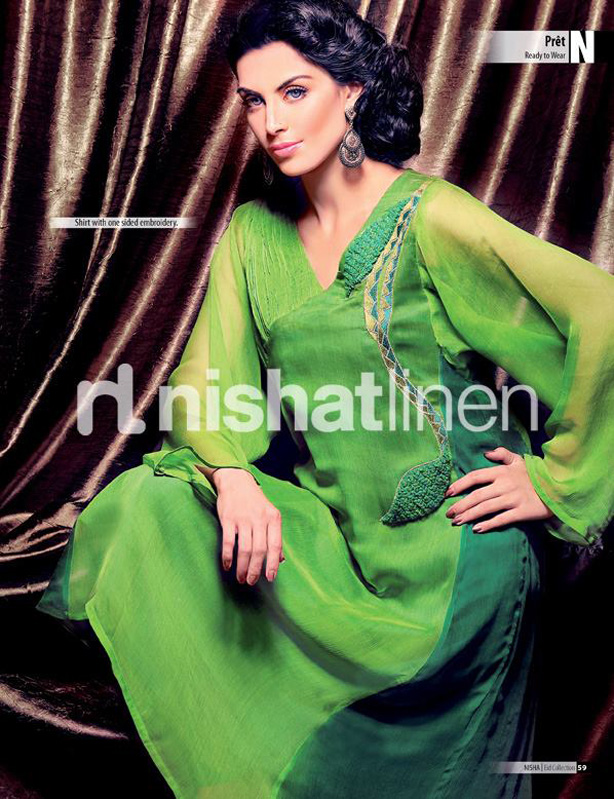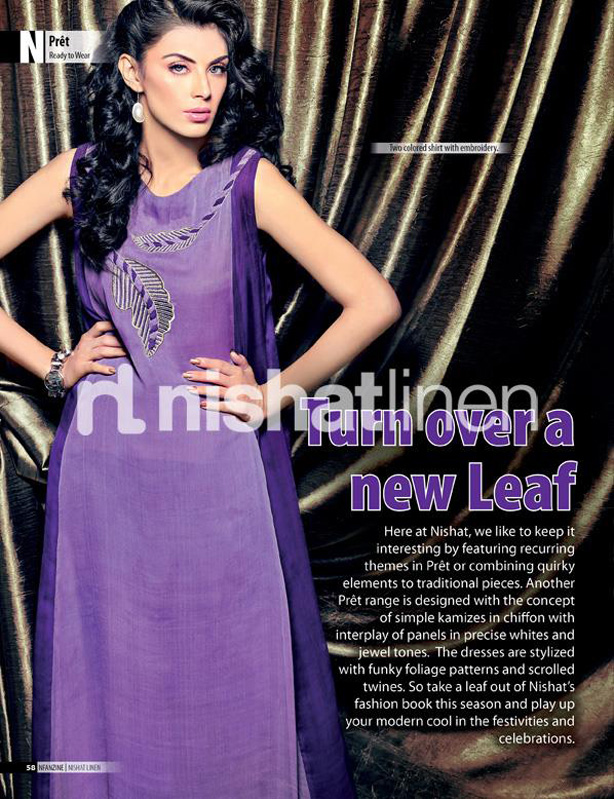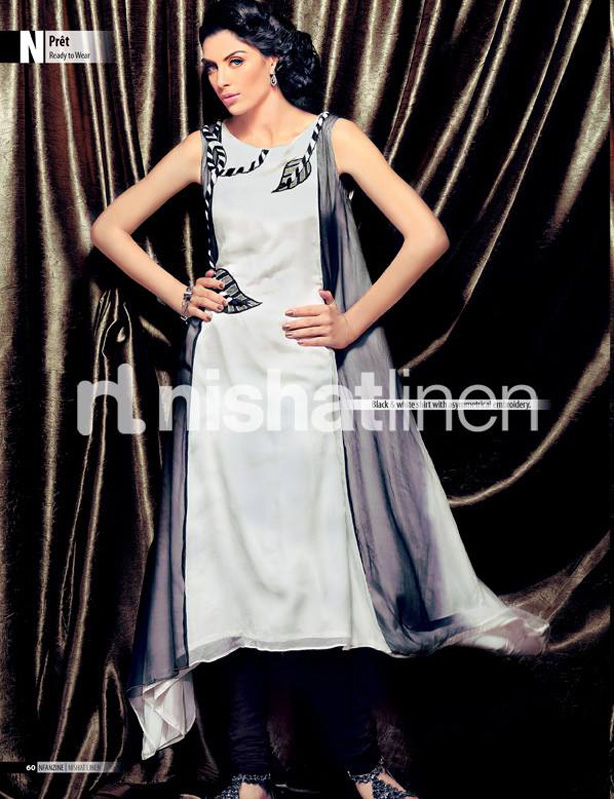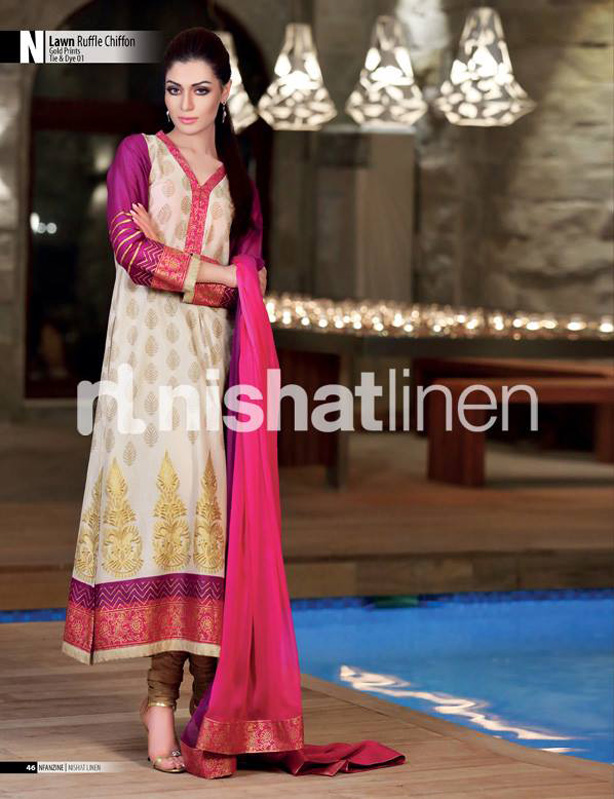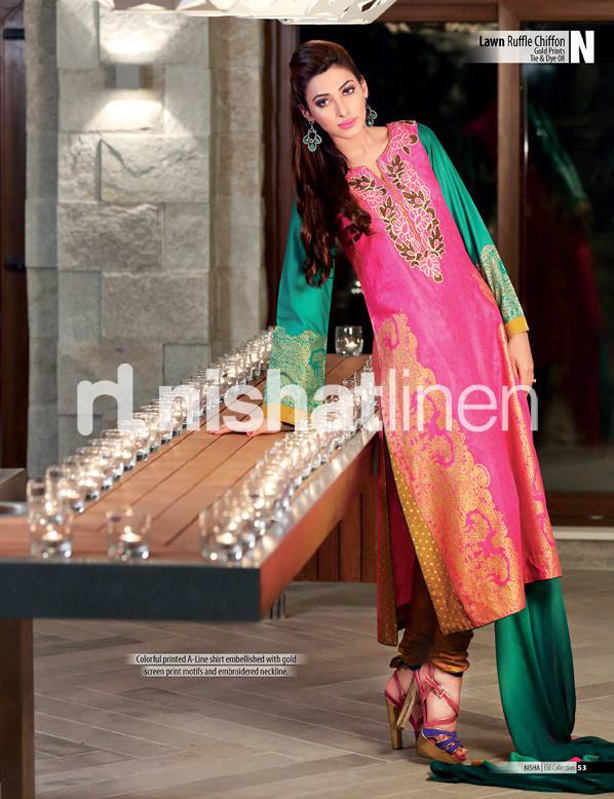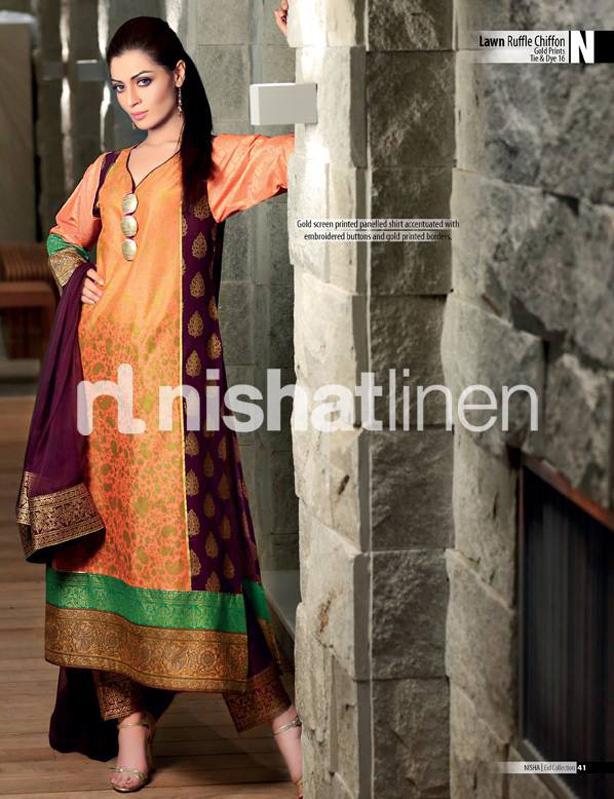 Latest Fashion Trends: