Latest Sherwani Designs 2017 For Groom In Pakistan
In this article,you can find latest sherwani designs 2017 for groom in Pakistan. When it comes to barat day dressing groom's first choice is sherwani, because in Pakistan wedding is always celebrated with traditional enthusiasm. Therefore in is post you can explore Pakistani sherwani designs 2017 for barat day. Various designers are creating stylish sherwani dresses for groom in different colors and styles.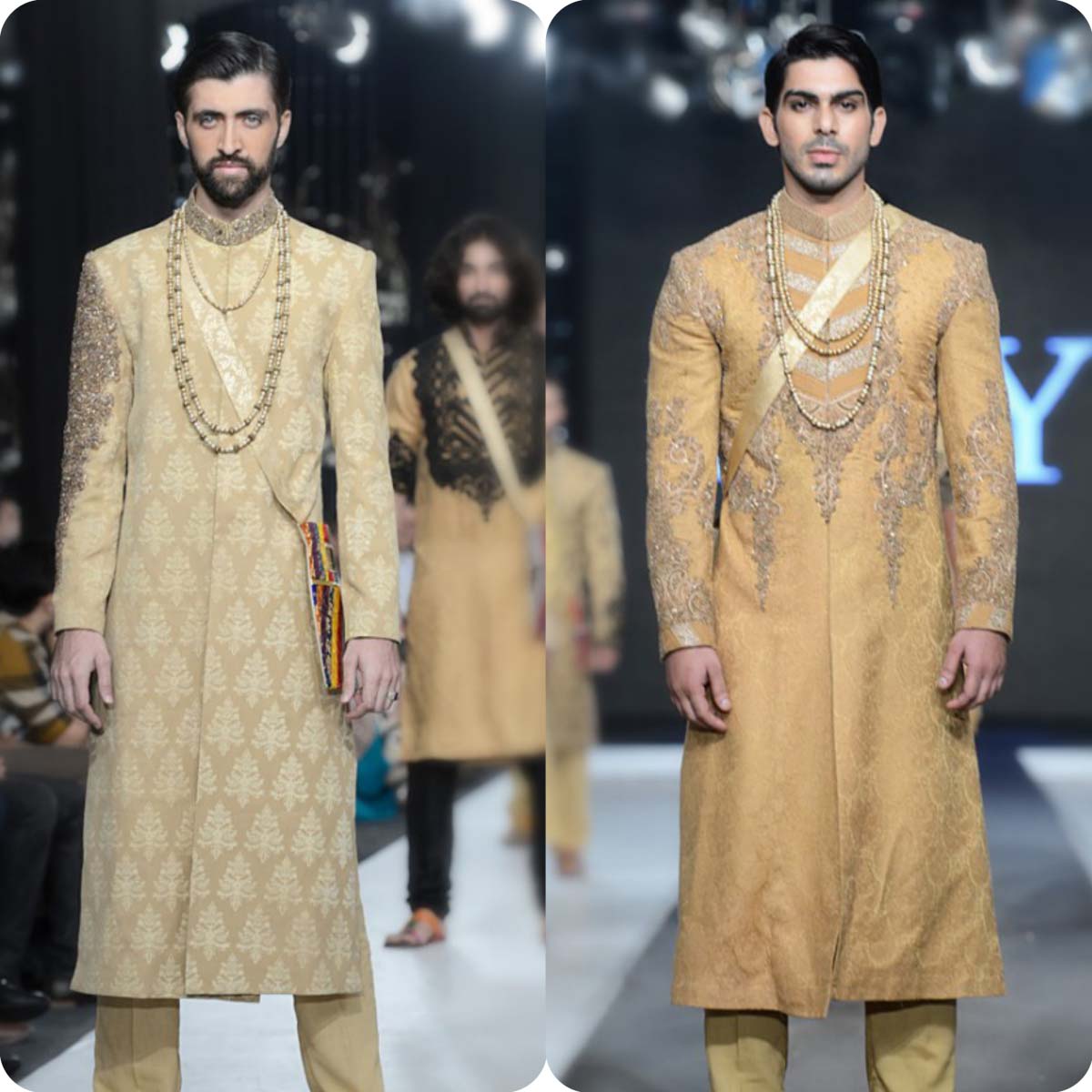 Following famous Pakistani designer sherwani collections are available in for groom to enjoy barat day feeling like a royal.
HSY sherwani collection
Deepak Perwani men wedding dresses
Fahad Hussayn Sherwani designs
Amir Adnan wedding wear dresses for men
J. sherwani collection
Mohsin Naveed Ranjha wedding dresses for men
Sherwani is the perfect dress for men to look graceful at the big day because at every wedding bride and groom are the center of attention. When its comes to barat day, bride's friends, cousins and relatives focus their attention on groom looks. And in my point of view at the day groom should really look super impressive to make a statement at that big day of your life.
Latest kurta designs for men 2017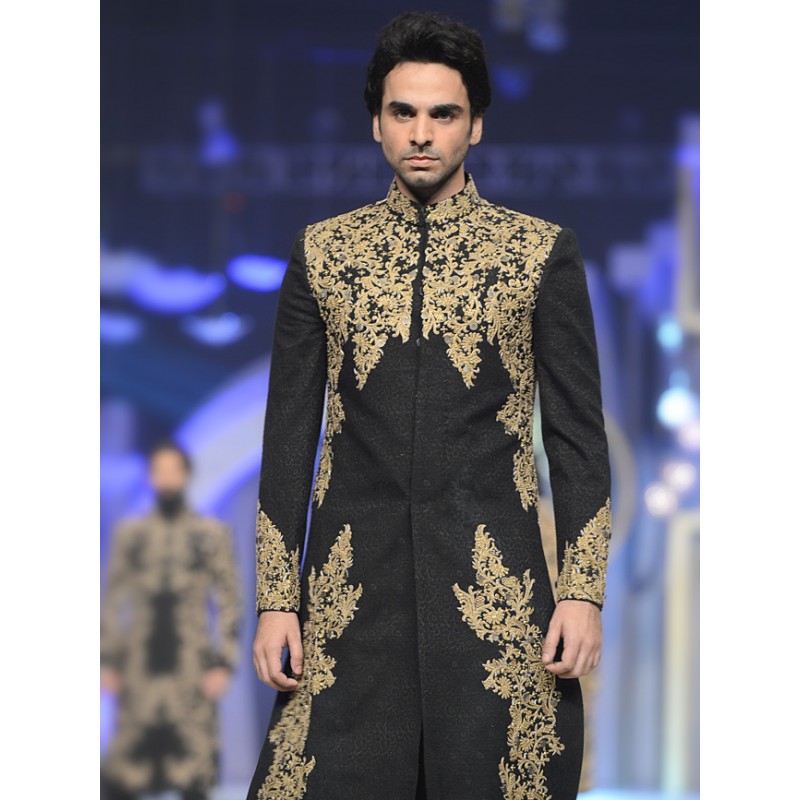 Pakistani Sherwani Designs 2107 for Men
Now a days groom has huge range of sherwani designs from simple to embroidered sherwani designs. In this world of glamour simple sherwani is out of fashion but if it suits you and you feel satisfied it would be the best choice. Since in Pakistan wedding is celebrated with traditional taste people usually like to see groom in a royal dress, and for achieving king like look mostly groom go for embroidered sherwani dress for first day of wedding. While selecting a dress for wedding as a groom you need  to consider various factors. Such as which color suits you most? which style of sherwani dress will be most appropriate for you? And I advise, before purchasing a dress for your big day try to answer such questions so that you can avoid any stress because wedding shopping is already a hectic affair but prior planing can eliminate stress. To above answer questions ask yourself because it is you who know which color suits you most, isn't it? Pakistani wedding sherwani designs are beautifully embellished by stones, thread embroideries, beads and special craftsmanship. In this article, I have rounded up with latest Pakistani sherwani designs for groom to get inspiration and ideas about how to get dressed for the special day.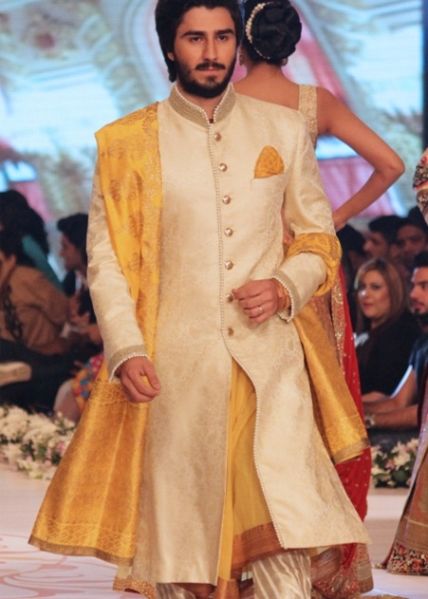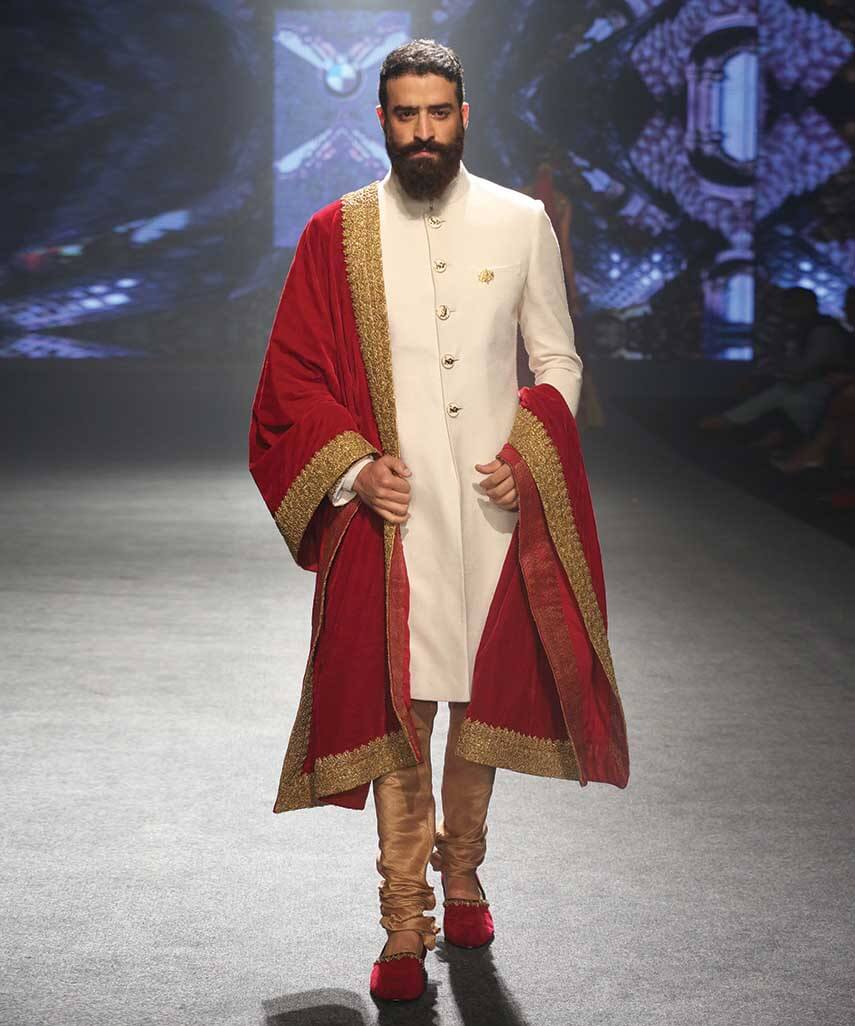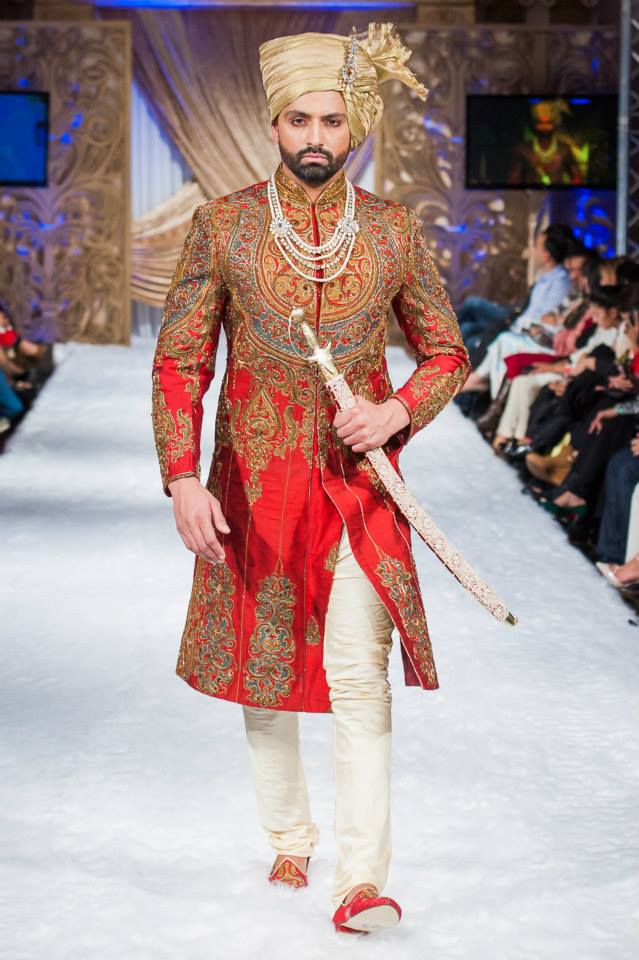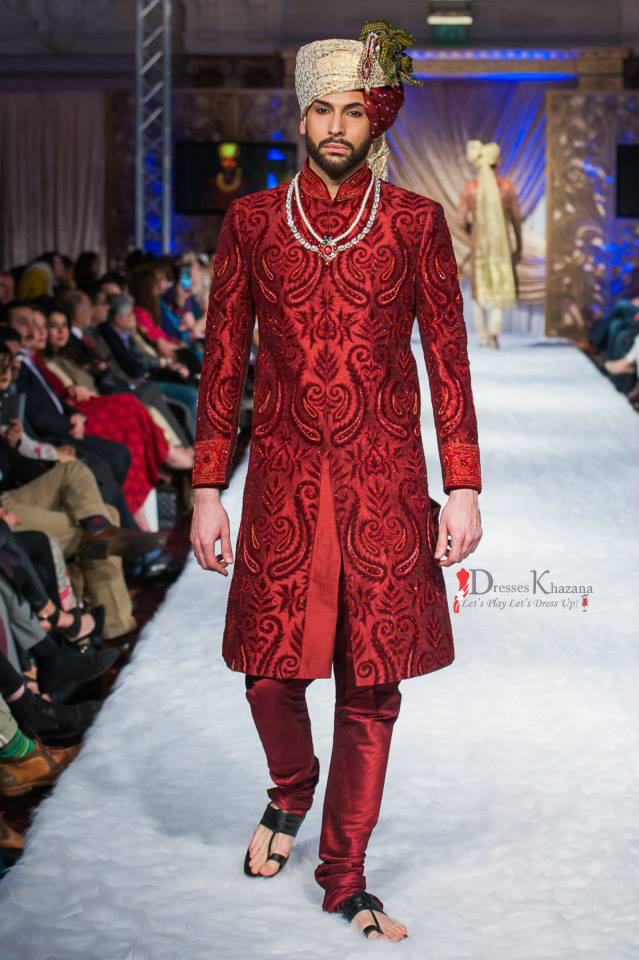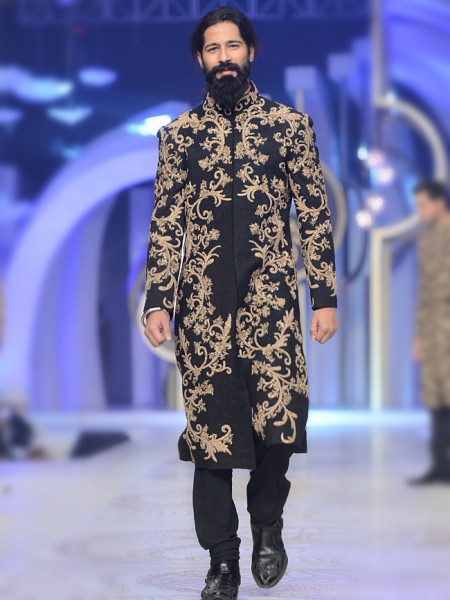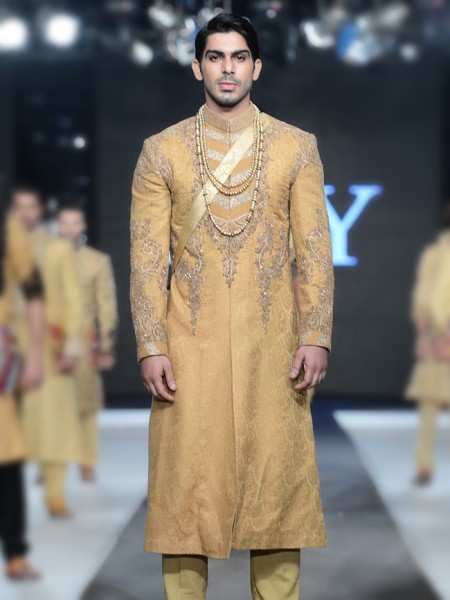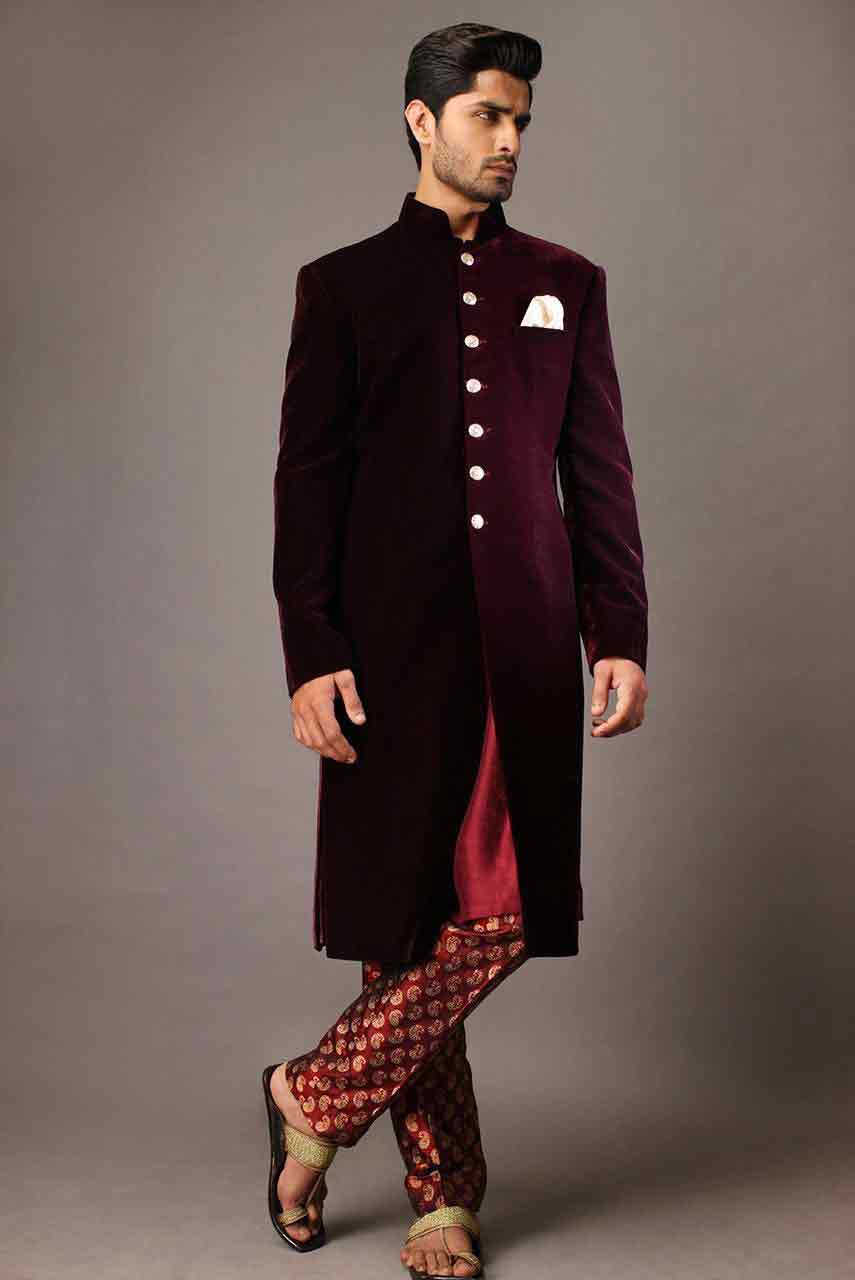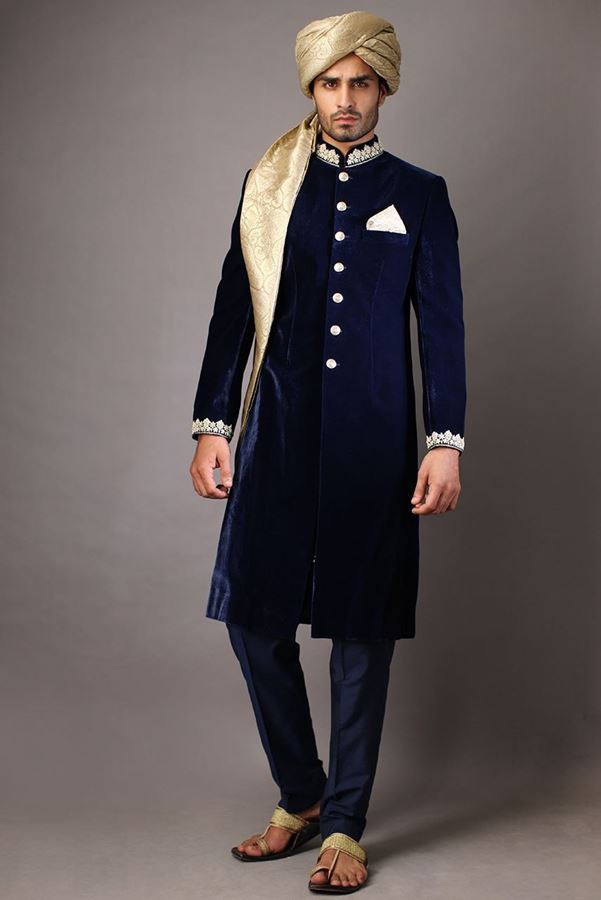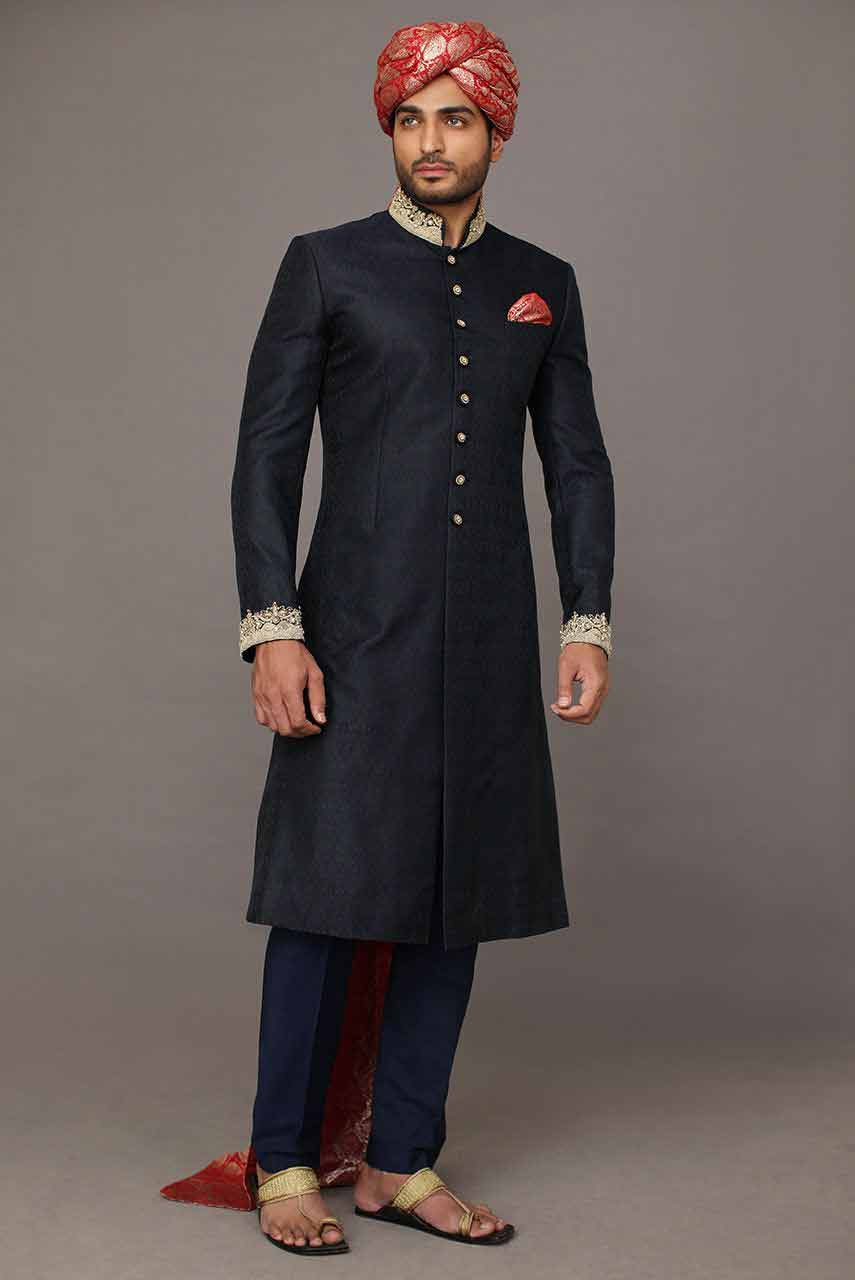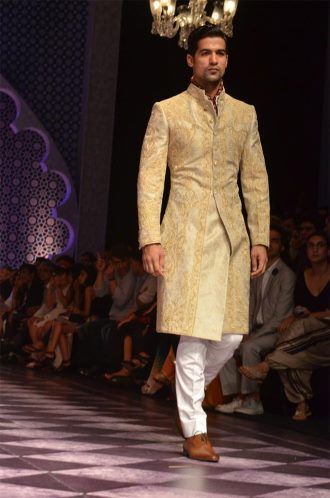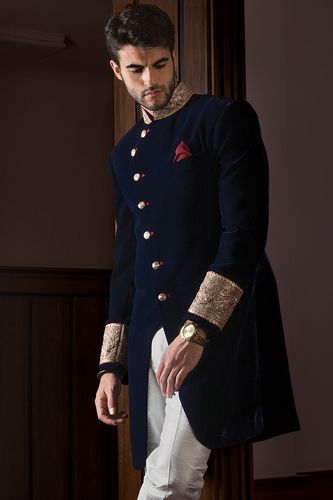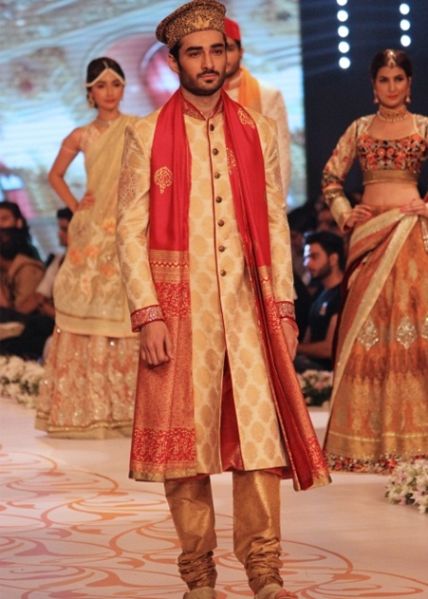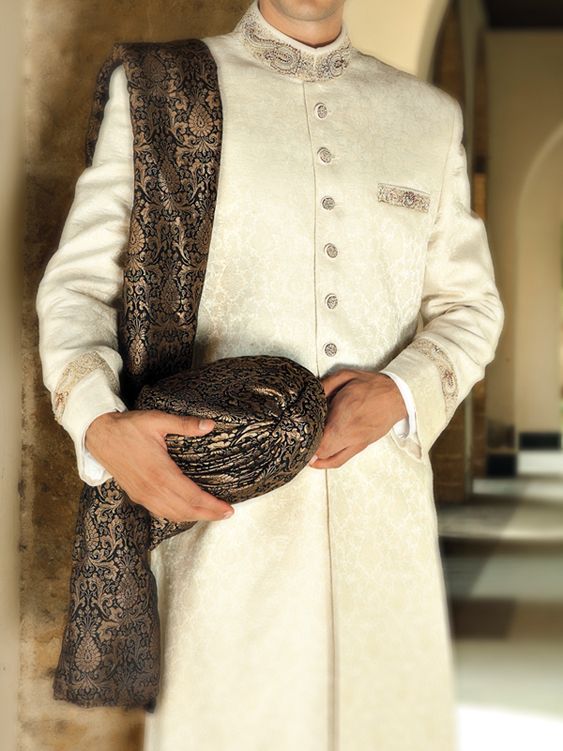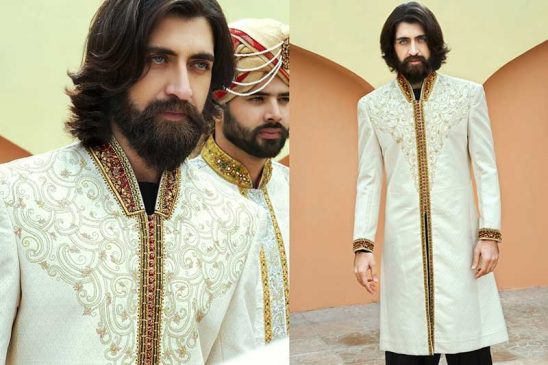 Related posts: