Latest Pakistani Summer Hijab Style and Designs 2023
Now we present Pakistani hijab style and designs collection 2023 for summer's latest trends that any girl or woman can do easily. Hijab is considered a symbol of modesty in Islamic culture and most parts of the world. Muslim women have proved that hijaab has nothing to do with conservative ideologies. Hijab is not an easy thing to wear in summer. But women nowadays choose hijab to achieve elegance and to follow the Islamic teachings of covering their heads. Hijabs are made according to the new styles and needs of women. It is also one of the best ways to look cool in summer.
The best useable fabric for summers is cotton, linen, and crepe. Our finest Pakistani summer hijab style and designs for 2023 would make you decide on your summer dressing style. We have a wide and latest range of hijaabs picked up like Arabic, Turkish, printed, nude & cotton for you all so you may find the right combination of hijab for yourself. We can provide you with amazing summer hijab styles with a combination of different patterns and prints. You can pick any of our favorite hijab to rock the summer and to be a stylish hijabiyan.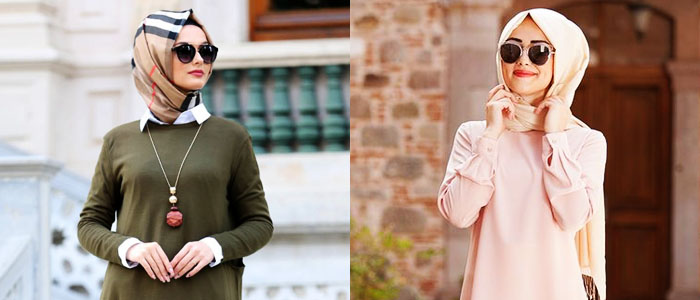 Beautiful Pakistani Summer Hijab Styles for Girls 2023
There are so many newborn trends and variations in hijab styles & designs this year 2023. We have gathered the latest Pakistani collection of hijab trends for 2023, especially for you. It differs in style and fashion, fabric, and color as well. You can see Pakistani as well as middle east women's hijab styles. It is the trendiest all around the Muslim circles. It depicts the modesty and sacred aspect of ladies. Versatile in its types and glorious in look. Girls are adopting hijaab since they knew their values.
The latest trending hijab styles are:
Arabic Hijab Styles
Cotton Hijab Designs
Turkish Hijab
Printed Hijab
Nude color Hijab 
Now there are special wardrobes with abaya and hijab ultimate collection. You can find our Pakistani as well as other countries designers' collection there. To find out the latest hijab trends read out this article right away. We will provide you with a complete description of the above-mentioned categories of hijab 2023.
Don't forget to check out our latest abaya design and style for 2023.
Arabic Hijab:
Arabic style can give you an elegant and different look. When you carry it with a head cap, it gives a stunning look and absorbs excessive heat that keeps you calm and cool. You can find multi color Arabic hijab designs. All up to your requirements. Arabic hijab design has a special way of folding. It is loosely bounded around the head which gives it a purely unique and gorgeous look.
Looking for casual dresses? See our summer dresses for women 2023 collection. Check also the summer Kurti design collection for girls.
Cotton Hijab Designs:
These are the best because you can carry cotton hijabs for casual or formal occasions. An attractive and wide range of colors is also available in cotton. This is a widely adopted style among the Pakistani circle. Black, light brown, pink, and grey hijabs are most liked by girls. They wear it for functions, weddings, offices, and common use.
Curious about your upcoming wedding ceremony? Check our bridal wedding dresses collection 2023. More specifically, check our collections for bridal Barat dresses, bridal walima dresses & bridal mehndi dresses.
Turkish Hijab Styles:
This hijab can be your perfect choice because of its appearance. It's easy to wear hijab no matter what color or material you are using. This is a pure middle east and European look. More preferable in elite circles and international people. Long abayas with short head scarfs are pure modest Islamic appearance.
Printed Hijab Designs Pictures:
For a cool and stylish look, printed hijabs are the best option as far to carry during summers. These hijabs look pretty due to their eye-catching colors. These hijabs are available in a variety of designs and prints. Flowery, multi-shaded, shiny, and plain colored hijabs are the best choice for females.
Latest Nude color Hijab for Girls:
This hijab is one of the most attractive hijabs all due to its appealing color. It is one of the best hijab for summer. It has a light color and soft to touch fabric. It has a soft color which gives it a pleasant look. It is fine in fabric and looks also. Long coat abaya styles with these nude color hijab are a perfect match. The people who like light color would prefer this style.
Our best and ultimate summer hijab design collection 2023 has been presented to you. Pakistani women's desire to look fascinating will come true after adopting these styles. You may choose any hijab style either Arabic or Turkish, printed or nude style. Summer has a great collection for abaya and hijab collection as well. Hope you would enjoy these designs and pick the fabric that would be great for this season.